Mindmaze: That's Life!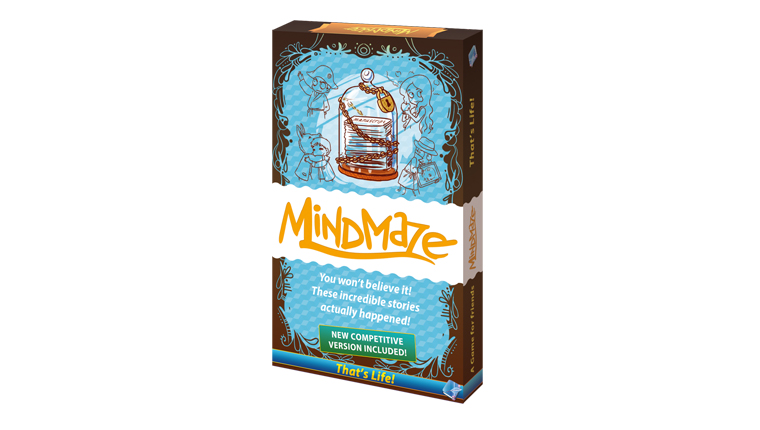 Unreal stories of real people
The pack contains 33 unusual accidents that actually did happen and went down in history. You won't just read or listen to it, you will build the story by pieces – starting from a few facts looking unrelated up to the whole picture.

To play the game:
— Choose the presenter. This person can read both sides of a card while the others are allowed to see only the face one.
— Players ask questions to solve the story and the presenter answers "Yes", "No" or "Doesn't matter"
— The winner is the one who has solved more stories than others or the leader by points. They way points are gained is described in the rules. Take a game, unpack it and get to know some unbelievable life stories.