Nightmarium. Mini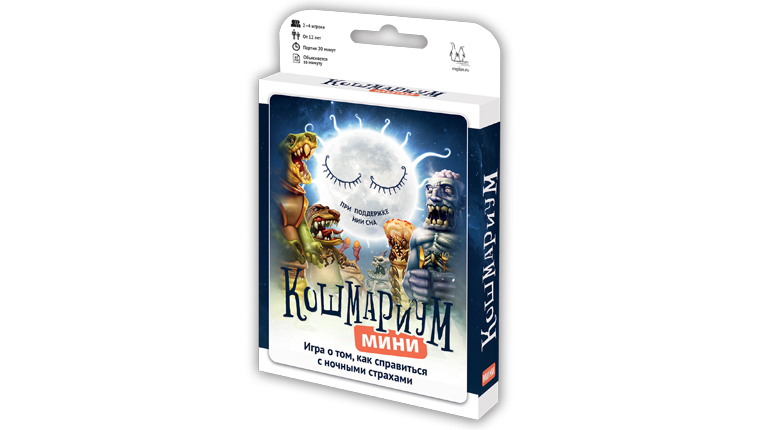 2-4 players

20 minutes

From 12 years old
Hshh! Watch out, main thing is that you don't look back! Maybe IT is just behind your back!
The game is about how you assemble nightmares. It's so gruesome, that half of the things from it you'll later see in a nightmare.You've got cards, from which you assemble night terrors - the more you assemble, the more come to life during the game.
Create unspeakable abominations which will make your opponents mute! Feed them with your fear. Only then you will be able to win and become a new Master of Horror.
Contents
— 60 night terrors cards
— 2 players memory cards, which briefly describe properties of creatures.
— Shorts rules with examples of creature assemblies and usage of nightmare properties.