Mindmaze: Superset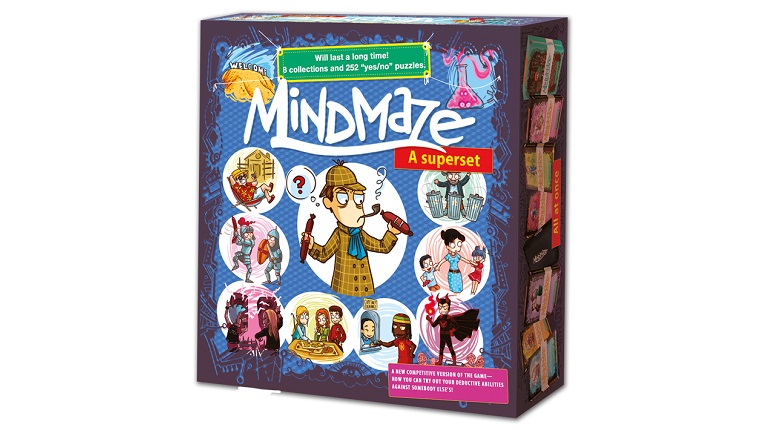 2+ players

10-40 minutes

From 10 years old
This superset includes 8 sets ― it's 252 mindmaze cards!
It includes these particular sets:
Each box contains from 26 to 40 cards with unusual stories on them. The playing is simple: the host takes one random card and reads the description from it, and players try to deduce what really happened, asking Yes and No questions to the host. A detective, guessing game, and test of logic, attentiveness, and imagination - it's all here, in the box.
Nice gift! Take two boxes right away - the second will be a nice small gift for any occasion.
Play at the party or at the friends! You can try guessing stories even in a large company - it's so fascinating.Take "Mindmaze" on a picnic or at your country residence - no less fun.
Play at a cafe! "Mindmaze" is suitable for playing at cafe table with friends company.
Take it with you to your trip! "Maindmaze" can be played at the car, jet, bus, or even at the submarine –absolutely perfect for any trip.