Crocoparty Filmabook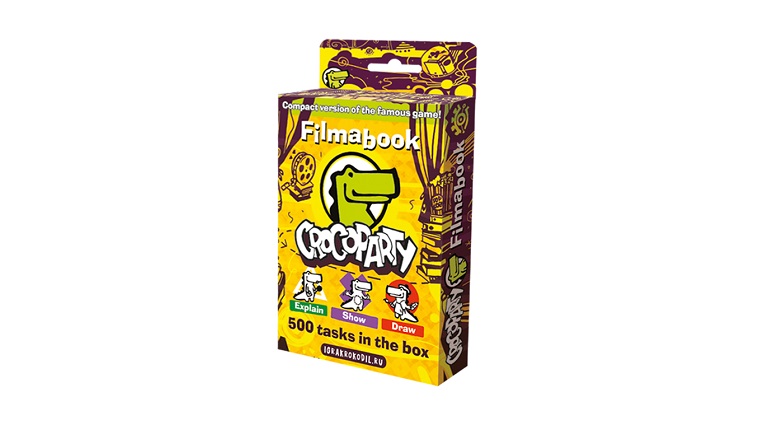 4-16 players

30-45 minutes

From 10 years old
Special compact version, devoted to books, movies, book characters and film directors. Down with the boredom!
— Takes about 30 seconds to understand rules.
— Fun, noisy and sociable.
— For any company.
— You'd better not forget to put a video of this on tube!
Contents
— 84 cards with tasks, of which:
· 28 "Explain" objective cards;
· 28 "Show" objective cards;
· 28 "Draw" objective cards.
— 12 traps/bonuses cards, which can make the task easier for your team or make it harder for rival team instead.
— 4 finish cards, with numbers from 1 to 4.
— Rules.
The tasks from any "themed" Crocoparty compact edition are played by the uniform rules and also all sets can be shuffled together freely, even with standart Crocoparty card set.
Another CrocoGames: Sundries, Childeasy, CrocoParty