Flash Point: Fire Rescue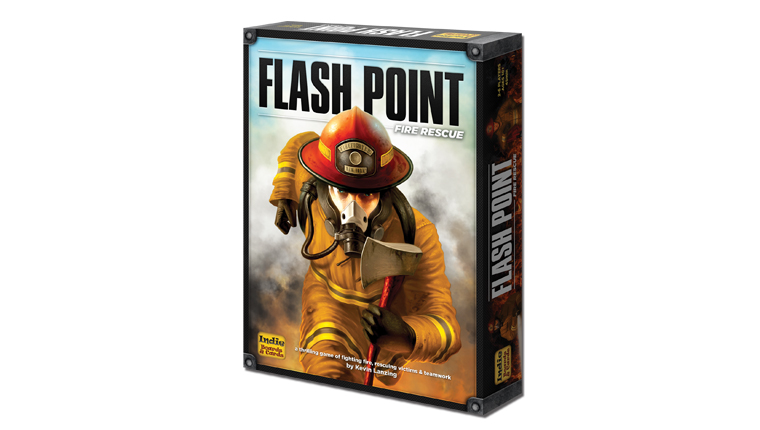 2-6 players

45 minutes

From 10 years old
― You've reached Emergency Service. What is the problem?
― Fire!
A second after, you are equipping the protective gear, gather the equipment and dash into the blaze to battle engrossing fire... Say 'No' to your fear, don't give up and most importantly work in team. The burning building is about to collapse and the people in danger.
"Flash Point: Fire Rescue" is a co-op game. You can play it with your family or with your friends. All players are one team and lose and win altogether.
There are four difficulty levels: "family", "recruit", "veteran" and "hero" - all for different ages and level of readiness of players.
Contents
— Game field
— Memory cards for players
— 33 "Danger" markers
— 24 "Damage" markers
— 8 "Door" markers
— 24 "Burnout" markers
— 6 "Flammable" markers
— 18 Key Objective (KO) markers
— 21 action markers
— 3 healing markers
— 3 car markers
— 6 fireman pieces
— 8 specialist cards
— 6 player cards
— 2 dice (red and black)
— Rules·