The Manhattan Project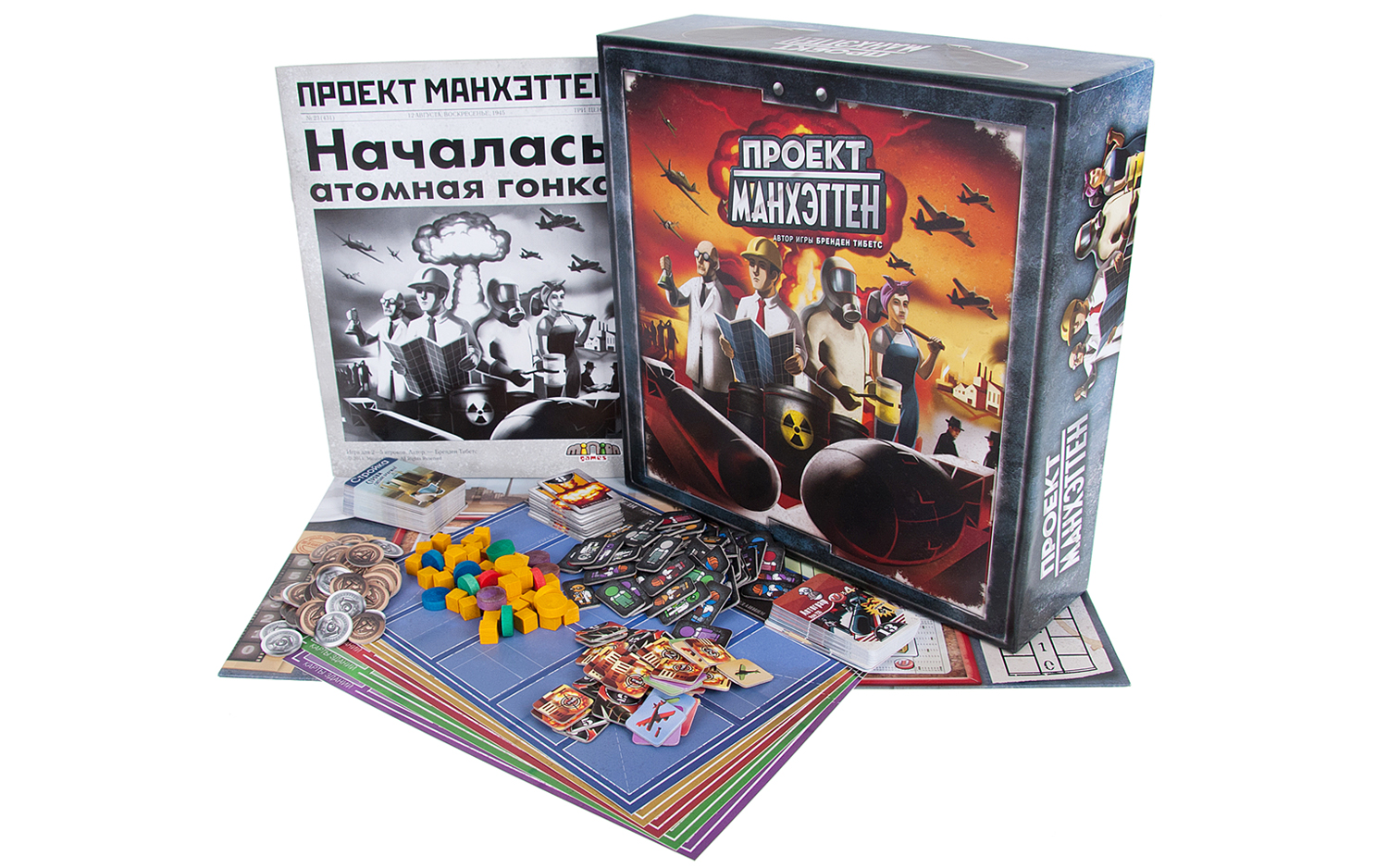 Nuk'em!
The resource-oriented strategy on the nuclear race. You lead the team managing the A-bomb development, testing and adding to armory. You will walk through the whole chain from the uranium ore minig to bombig oponent's reactors and infiltrating spies to their universities.

The game stands out for advanced project management system, flexible communication and interesting diplomacy.

"Manhattan Project" is a european hit.

The game contains:

— Game board
— 50 task cards
— 48 coins
— 10 airplane tokens
— 5 test explosion tokens
— 41 tiles
— 40 uranium ore tokens
— 5 personal fields
— 72 workers
— Rulebook
A game by Brandon Tibbetts.