Experiment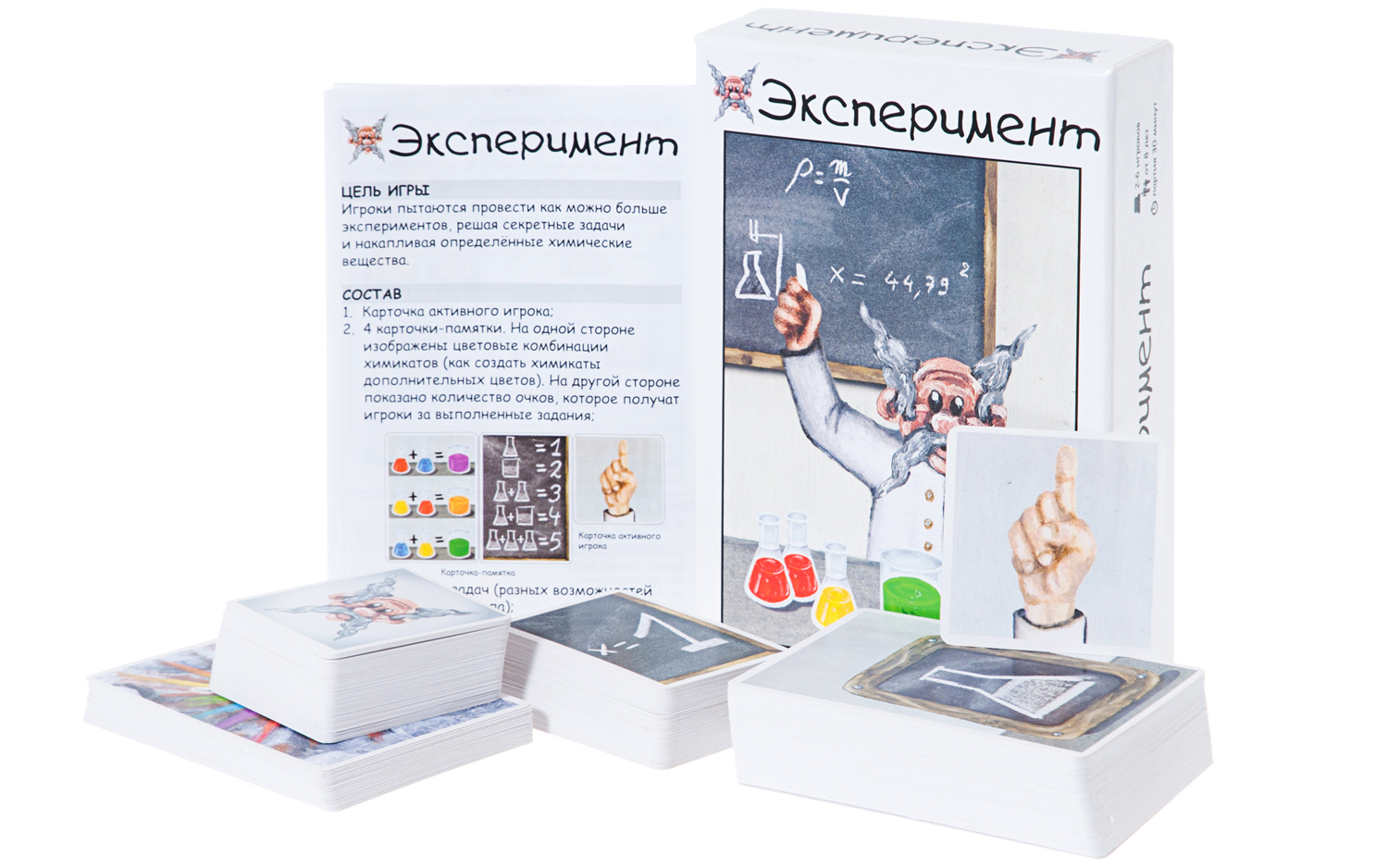 In "Experiment" you play for mad chemists doing their best to obtain as many different substances as possible. You have agents and tasks. You get a new substance by mixing up agents (for example, red and green flasks make a yellow one). Moreover, using authority you can come to the lab and take the necessary supplies first and foremost. This is the game for evatuation and systemic thinking. Suites well for kids or quiet companies.

Components:
— 1 starting player card.
— 57 task cards.
— 84 lab cards.
— 54 influence cards.
— 4 summary cards.
— Rules.
A game by Tim de Rycke, Sander Vernyns.