Yorsh New year edition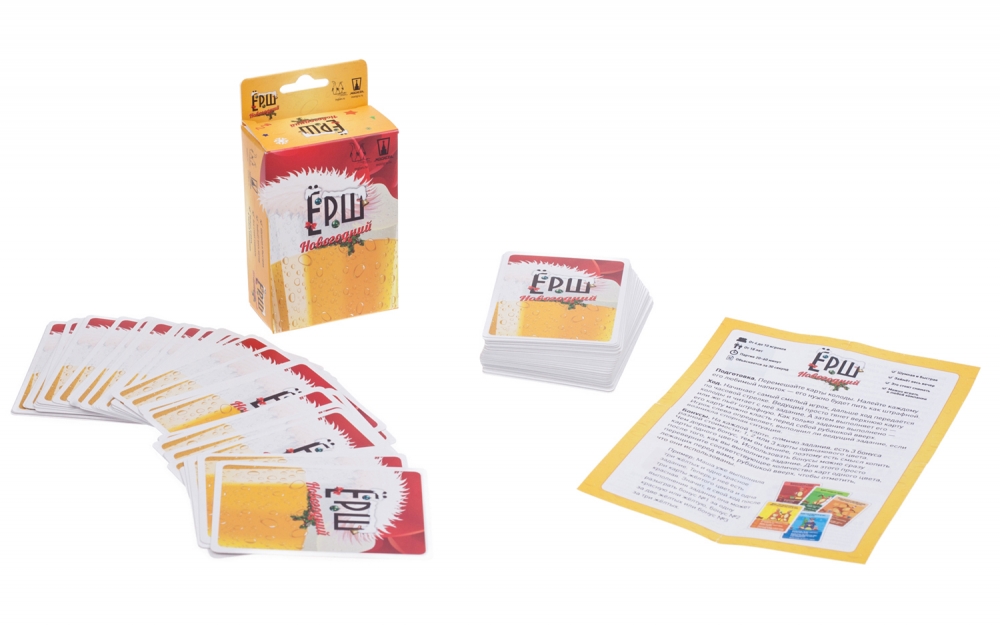 4-9 players

20-60 minutes

From 18 years old
The classic Yorsh had probably the quickest sales among all the Russian boardgames. This edition extends the famous game. There is a set of brand new mind blowing task which you either fulfil or drink. Are you ready to start the craziest party? Then let's play!
This game is for you if:
— You like to party;
— You are no longer socially awkward at your 20s;
— You love awesome gifts;
— You are ready to forget how the games ended;
— You enjoy great time with your friends!
Components:
— 95 task cards;
— 5 bear cards;
— Rulebook.