Birdhouse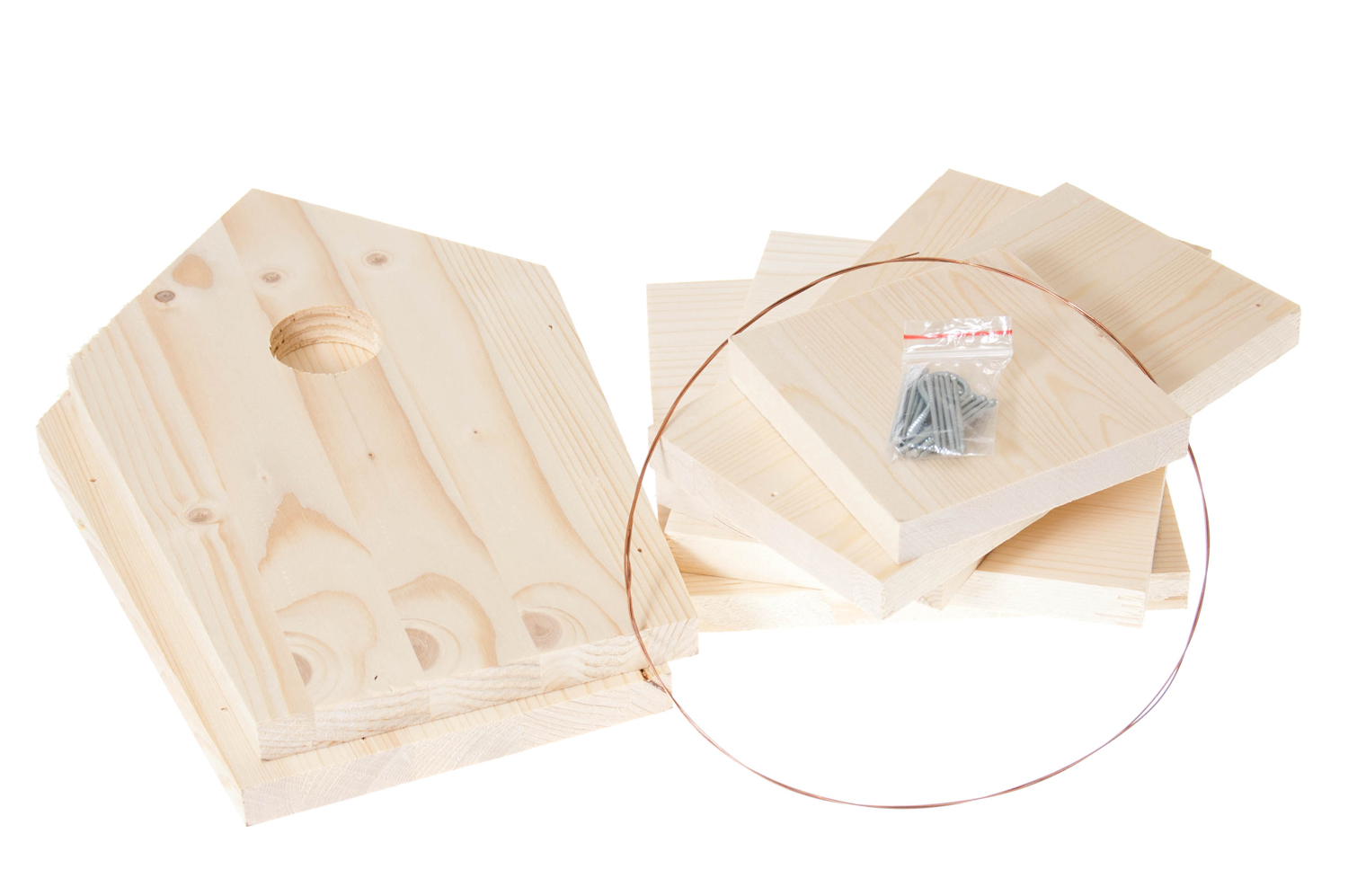 A kit for self-sustained birdhouse assembly of wood, nails, wire and instruction. There is no bird in the kit.
What will I need for assembly?
The kit already contains wooden details and nails. You will need a hammer and, probably, tongs, or something like that.
What do I need to know for assembly?
It is very important to check the nails – they mustn't stick out the inner part of the birdhouse, they must always enter the wooden details butts.
How many persons do we need?
It is better to assembly a birdhouse in two persons: one holds the details, another nails. The main thing is not to hit each others' fingers.
How will the starling get out of inside?
To help the bird to get out of the birdhouse you need to scratch the inner part of the front wall. This way it will be much more convenient: he will clamber with his pounce for these asperities and will easily fly out. Don't forget to do it before assembly.
What do I need to do after assembly?
First you have to attract the bird: you have to hang the birdhouse on the tree two and a half – five meters above the ground, put the food and wait. It is better to place the birdhouse with its entrance to north-east, east or south-east. The birdhouse should be hung vertically or with a slight inclination to the front side.
Do we need to clean the birdhouse?
If you've got a starling, you have to do nothing – he will clean everything himself before flying away in winter. If you've got another bird – you will have to clean the birdhouse.
In case I've got two or three birdhouses – how should I hang them?
Starlings like to live in groups, that is why their houses should be hang at 5-10 meters from each other, as for other birds – the distance should be not less 20 meters.