Robotroc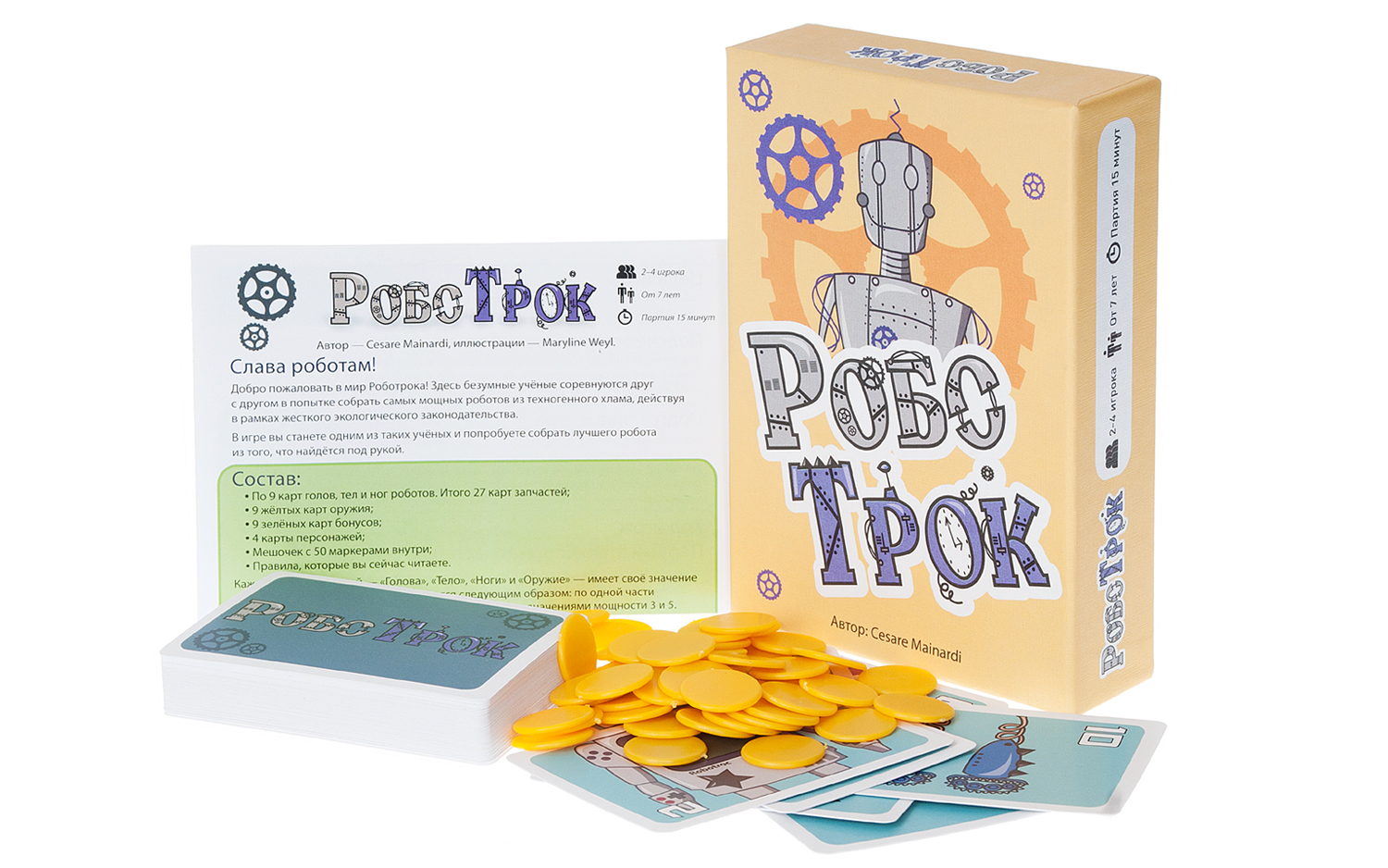 Welcome to Robotroc world!
This is "RoboTroc" boardgame localization in which you have to collect robots from spare parts. The plot is about the robot contest where mad scientisits represent their creatures.
The first stage of the game is collecting spare parts at the scrap yard (these are the only ones permittied by the ecological laws). This is a tactial mini-game of searching the optimal route considering the opponents' movements. The second stage is race to the lab. Here your advantage is collected weapons and some weak spare part which bring great balance to the game. The third stage is about constructing your robot.
The main goal is to apprehend your best policy at the first and the second stage and to make the most powerful robot. At the same time, you have to recognize your opponents' strategy and prevent them from fulfilling it. The game is precisely balanced and profoundly tactical for experienced players as well as a great fun for children.
A game by Cesare Mainardi.