Crocodile. Historical expansion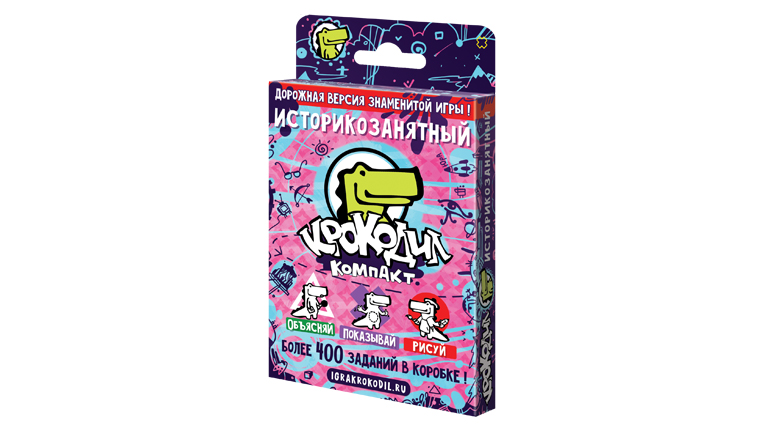 4-16 players

30-45 minutes

From 12 years old
Special children edition of Crocoparty in small travel box. Unlike other editions, all word you have to explain is on historic thematic.
— Takes about 30 seconds to understand rules.
— Fun, noisy and sociable.
— For any company.
— You'd better not forget to put a video of this on tube!
Contents
— 84 cards with tasks, of which:
— 28 "Explain" objective cards;
— 28 "Show" objective cards;
— 28 "Draw" objective cards.
— 12 traps/bonuses cards, which can make the task easier for your team or make it harder for rival team instead.
— 4 finish cards, with numbers from 1 to 4.
— Rules.
The tasks from any "themed" Crocoparty compact edition are played by the uniform rules and also all sets can be shuffled together freely, even with standart Crocoparty card set.