Conversation. Girls only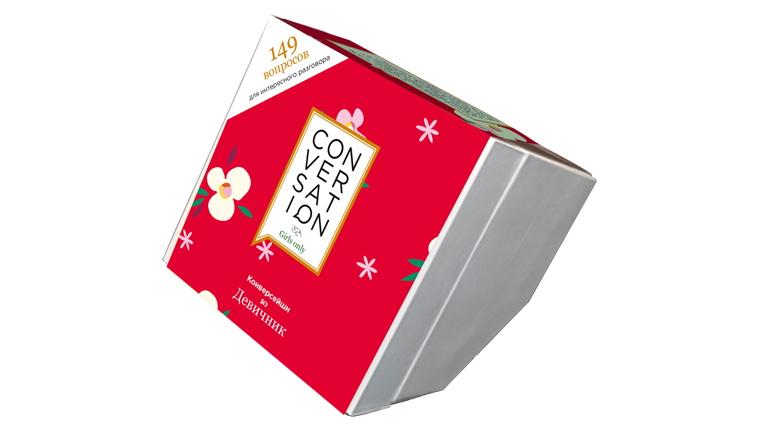 So here you are: best friends and, of course, the best girls on Earth, finally gathered together in spite of everything. This already sounds great! And there is no doubt you have a lot to talk about, but will there be enough time to discuss everything and remember the most important points?
Our experts in all girly things prepared 149 very important topics for a discussion between beautiful ladies who finally have their long-awaited meeting.
So, take a card, grab a cup of cocoa (or something stronger!), read the question, and… Today we're going to talk about everything!
Contents:
— 149 questions for a great discussion
How many sweets do you eat a day?
Have you ever said "I love you" first?
What is the most unusual place you had sex at?
What will you never to tell to your beloved man?
Author: Irina Kibkalo
Art: Tatiana Mayfat