Telestrations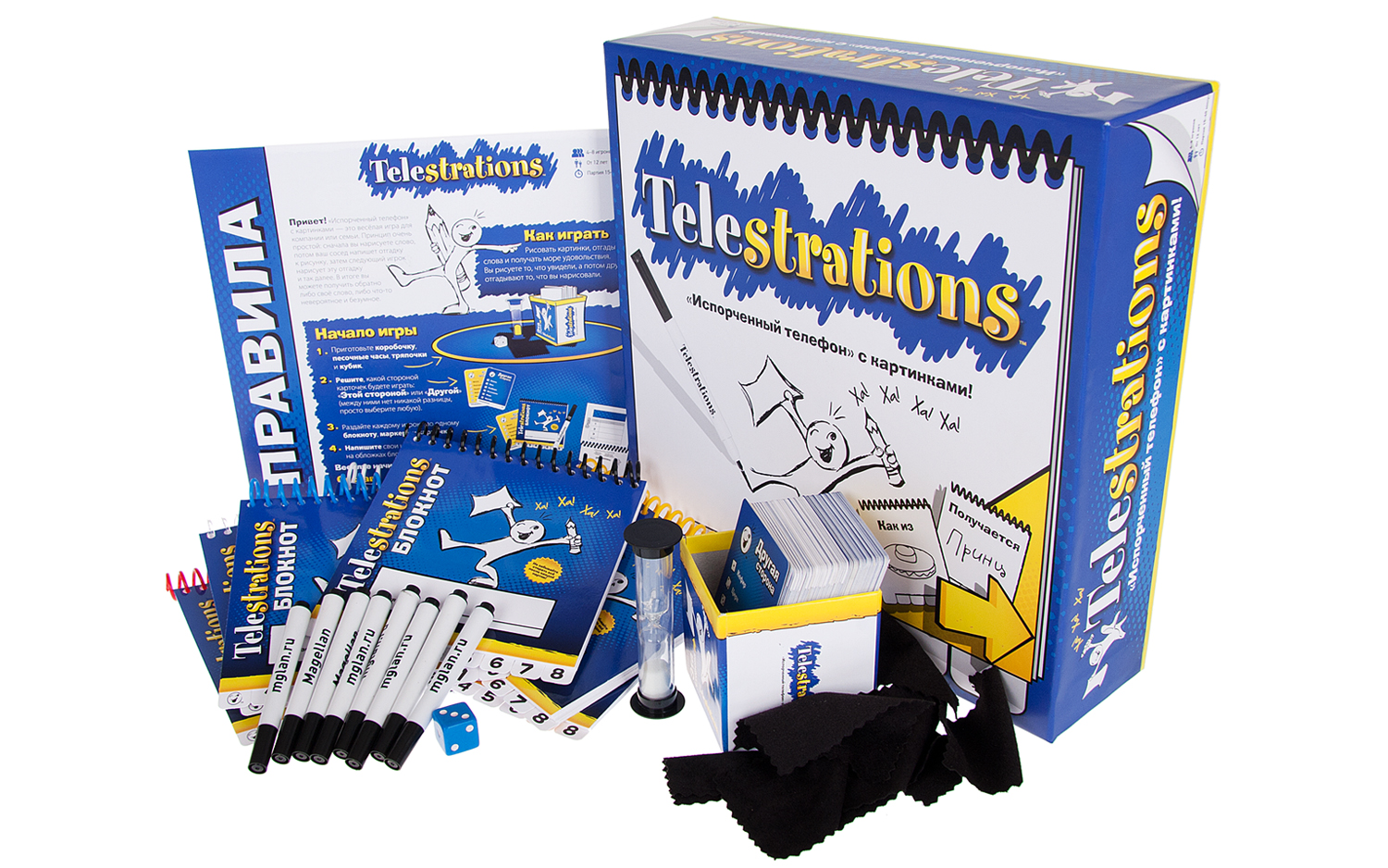 Draw the words, guess the pictures.
An award-winning "Telestrations" boardgame localization. The game scheme is as follows:
— get a card with a few words on it;
— pick one;
— draw it;
— hand the sketchbook to the next player;
— get another drawing;
— guess the word behind picture;
— write it down;
— pass it forward.
This way each sketchbook goes through a word-picture-word-picture-word cycle. If the first and the last word match you gain points.
The game stands out with high-quality components like erasable sketchbooks, markers and erase rags. This allows you to play comfortly anywhere, even on the road. The words selection that provides varied pictures is also remarkable.
"Telestrations" is recommended as a family game, for the travel and is just an excellent gift.
Components:
— 142 word cards.
— 8 sets of sketchbooks, markers and rags.
— 1 minute sandglass.
— 1 dice.
— Deck holder.
— Rulebook.