Crocodile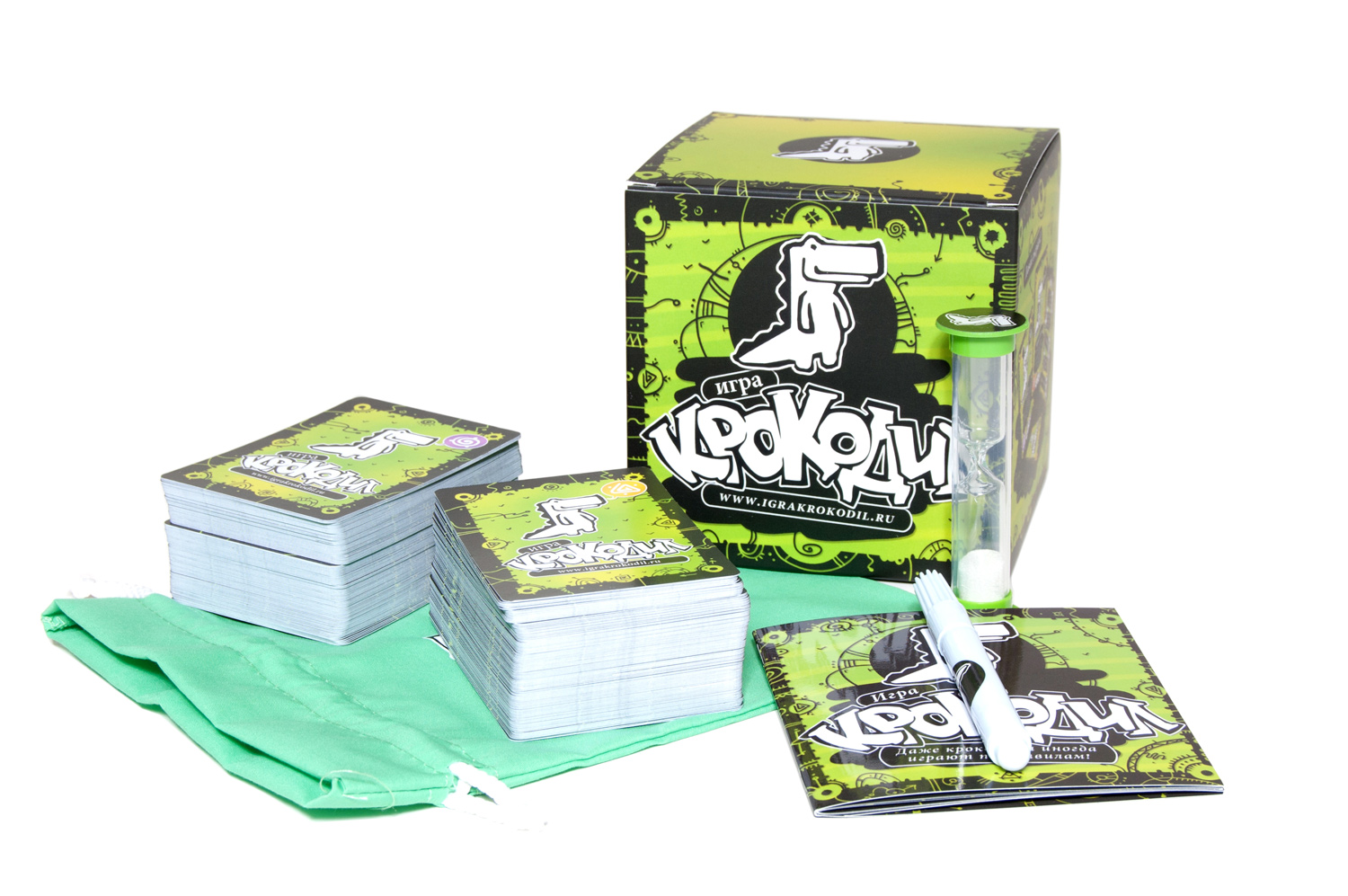 4+ players

30 minutes

From 8 years old
Famous Russian game edited in design based on homonymous show on Muz-Tv channel. It is very easy to play: all you need is just to divide in teams and to explain the words in dumb show. The winner is the one who succeeds the first.
What is there inside the box?
— 200 cards with words, there are totally 2.000 and word expressions in the game of different complexity. The more cards you have, the more difficult the words become.
— 36 complications cards, for example, about explanations with the arms behind the back, with the closed eyes, etc. You may either play yourself to win more scores heroically either to play for opponents to prevent them.
— Trip sack to play the Crocodile anywhere you wish.
— Sandtimer measuring the goes.
— Guidelines that are rather complicated if you get used to play in a simple way. The kit also contains the tournament rules according to which official competitions are held.
— Counting table (directly on the guidelines) and a marker.
Where can I take this game?
— To a shinding: success is guaranteed. One green box will create a fest for you.
— Crocodile is used well in the offices and on corporate events. It's cool to play it after work!
— You may play with children: first 3-4 words are rather simple so that almost everyone can explain them.
— Crocodile is often taken in trip because it doesn't require a table. You may play it both in bus, train or on the beach and in your summer house.
— Generally, this is a wonderful and simply recognizable gift that perfectly suites any merry and sociable person.