Steam Torpedo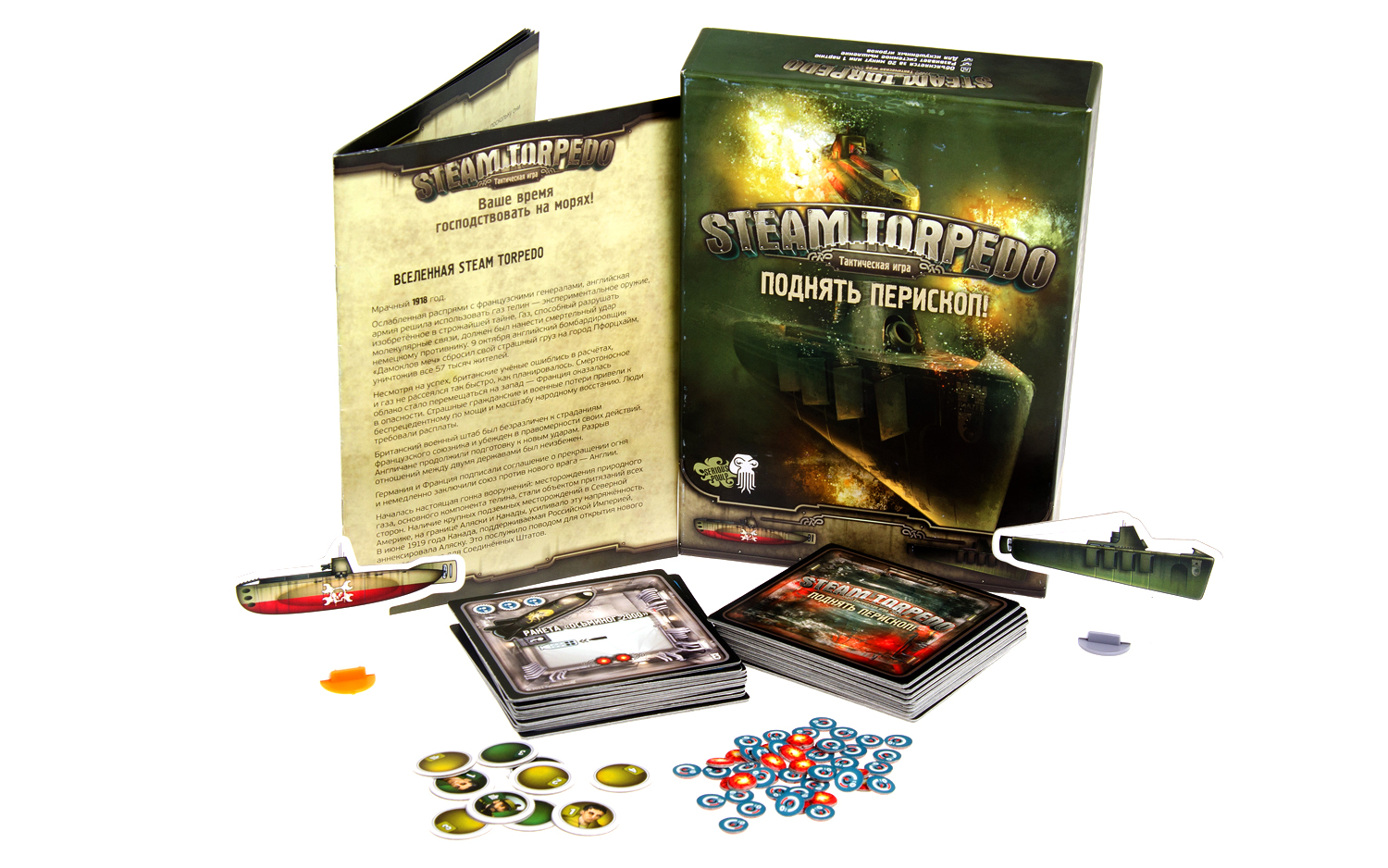 A localization of Steam Torpedo, submarine battle tactics boardgame in the world of steampunk. The goal is to destroy your opponent's sub.
The game begins with construction of your specific submarine followed by the attack on the opponent's one. The next part is a tactical fight where each player controls his crew actions such as engines start, special weapons activation etc. You can also use your crew to board the enemy submarine.
The game stands out for great tactical scope and perfect steampunk world realization.
The edition contents:
— 20 tank cards;
— 2 submarines;
— 10 sailors;
— 50 oxygen and damage markers;
— Rulebook.