Hive Carbon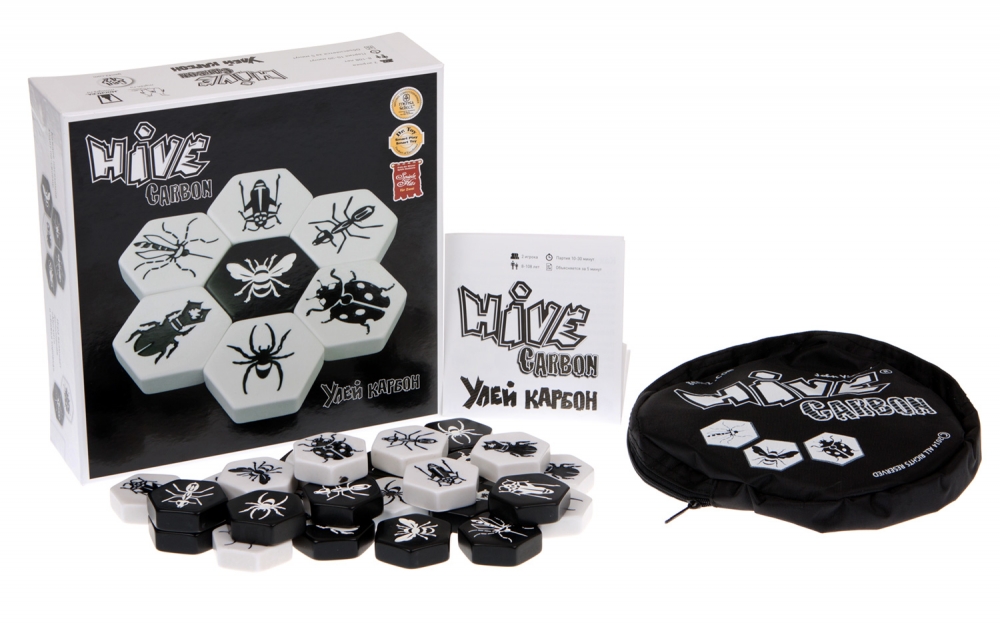 2 players

10-30 minutes

From 10 years old
The box includes the famous game "Hive" (basic edition) and also includes additions "Hive: The Mosquito" and "Hive: The Ladybug". The game is made in classic black & white. The main goal - to circle the mother queen of the enemy. Due to the fact each insect has a unique set of moves, the game is sometimes refers to "natural chess" or "bug strategy".
Ants, attack! Grasshoppers, watch your flanks! Bugs, charge! Manage your hive, attack the enemy and command the army of insects.
"Hive" doesn't require special game field - you can play it anywhere. To ready the game will only take 30 seconds.
Take "Hive" with you anywhere, and very soon it will become your travel companion number one!
Contents
— 26 chips
— Travel bag
— Rules·