Conversation. Love story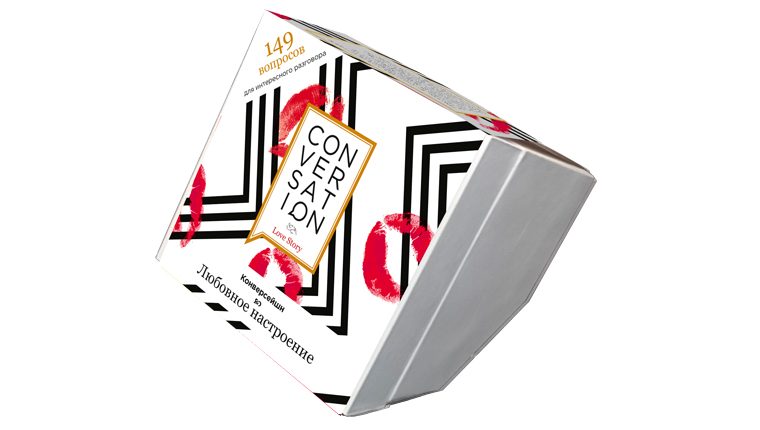 At last, you find yourself in one company with the person you want to know everything about. Are you thinking about the right way to start the conversation? And, maybe, they think the same? Put your doubts aside, grab this box and prove that he (or she) is a great person.
Inside you will find 149 questions which you will definitely want to answer. These cards contain almost everything to help you get to know each other a little better.
Just take one of these cards, ask a question and decide who is worth your attention and who is not as interesting as appeared at first sight. It's more than likely that there will be an evening full of discoveries and intrigues!
Contents:
— 149 questions for a great discussion
Can you forgive an affair?
What does your family think about money?
Will you tell your children the truth when they ask you about your first sexual experience?
What stands between you and your happiness?
Author: Irina Kibkalo
Art: Tatiana Mayfa