Boss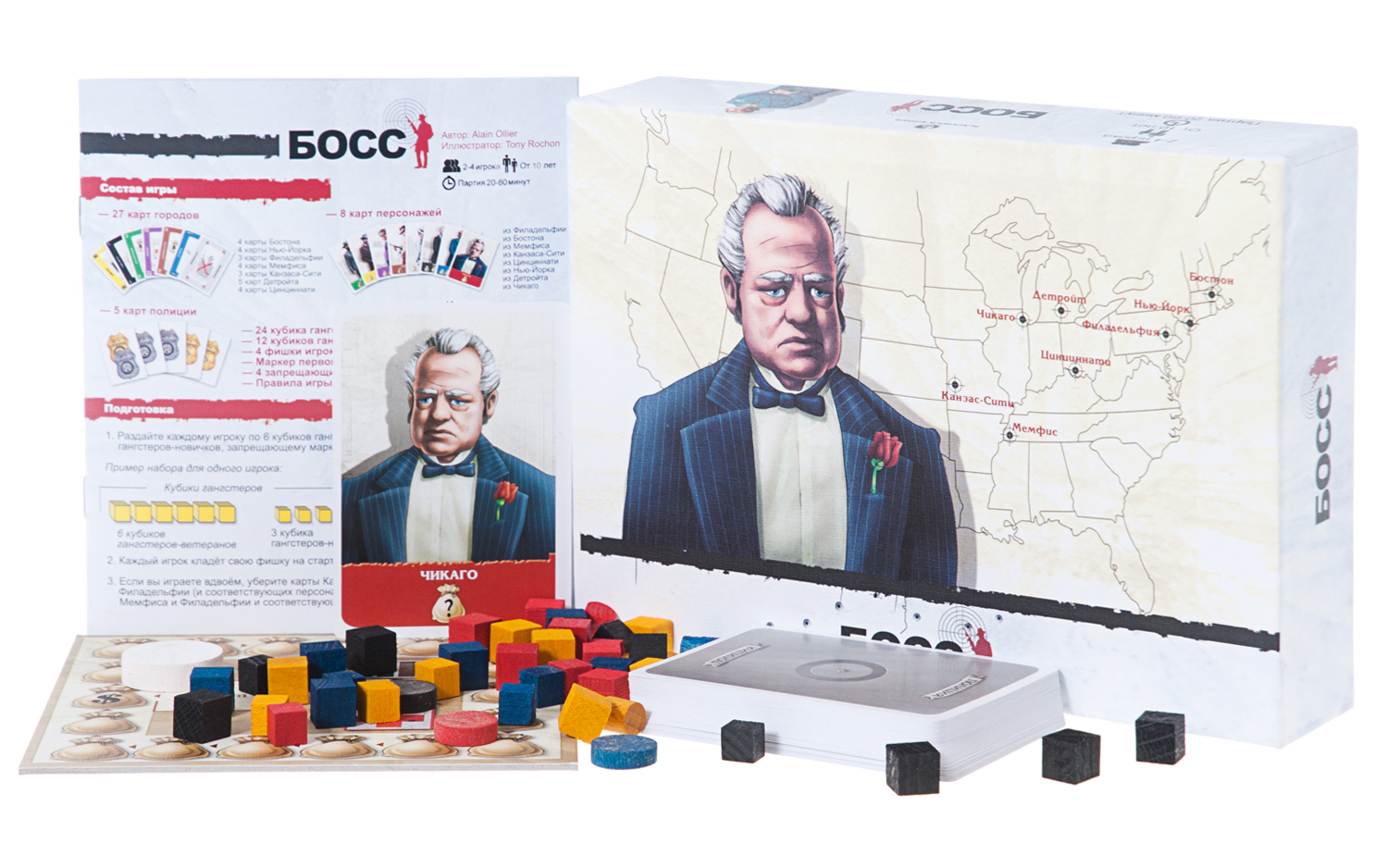 In "Boss" boardgame you need to take over cities with your gangsters. The goal is to understand what cities are the other players going to send their people to. You fail if the opponent has at least one more gangster in the city you are trying to capture. This provides the importance of evaluation and skilful bluff. The game suits perfectly for the quiet companies and develops systemic thinking.

Components:
— 40 cards.
— 45 wooden counters.
— 1 mini board.
— Rules.
A game by Alain Ollier.