Comparity around the world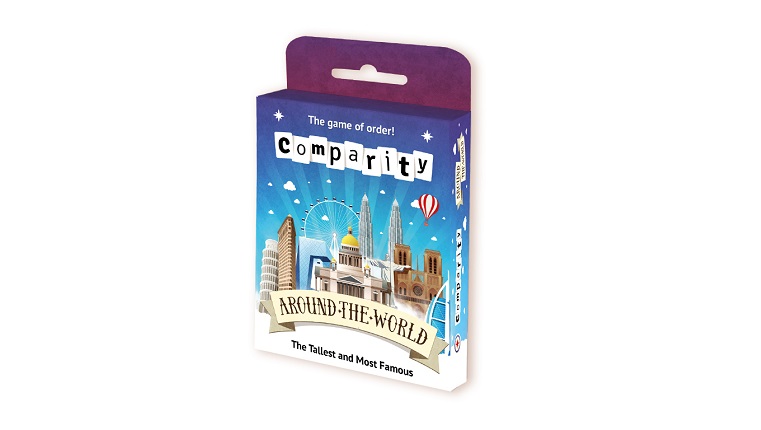 2-5 players

20 minutes

From 12 years old
Every other fridge in our country is decorated with magnets representing world landmarks: the Eiffel Tower, the Taj Mahal, the Colosseum... Now, with this new edition of Comparity, you can get a virtual tour of famous tourist landmarks without the magnets.
In this game we collected the best hundred tallest and most famous building, monuments, cathedral, and even bridges from all over the world. Your task is to figure out when they were build – and which ones are taller than the others.
Of course, Knowledge of history and geography will be of great help in this game, but bluffing, intuition, and luck will help you at least as much, if not more.
Contents
— 100 cards
— Rules