My lovely Frankenstein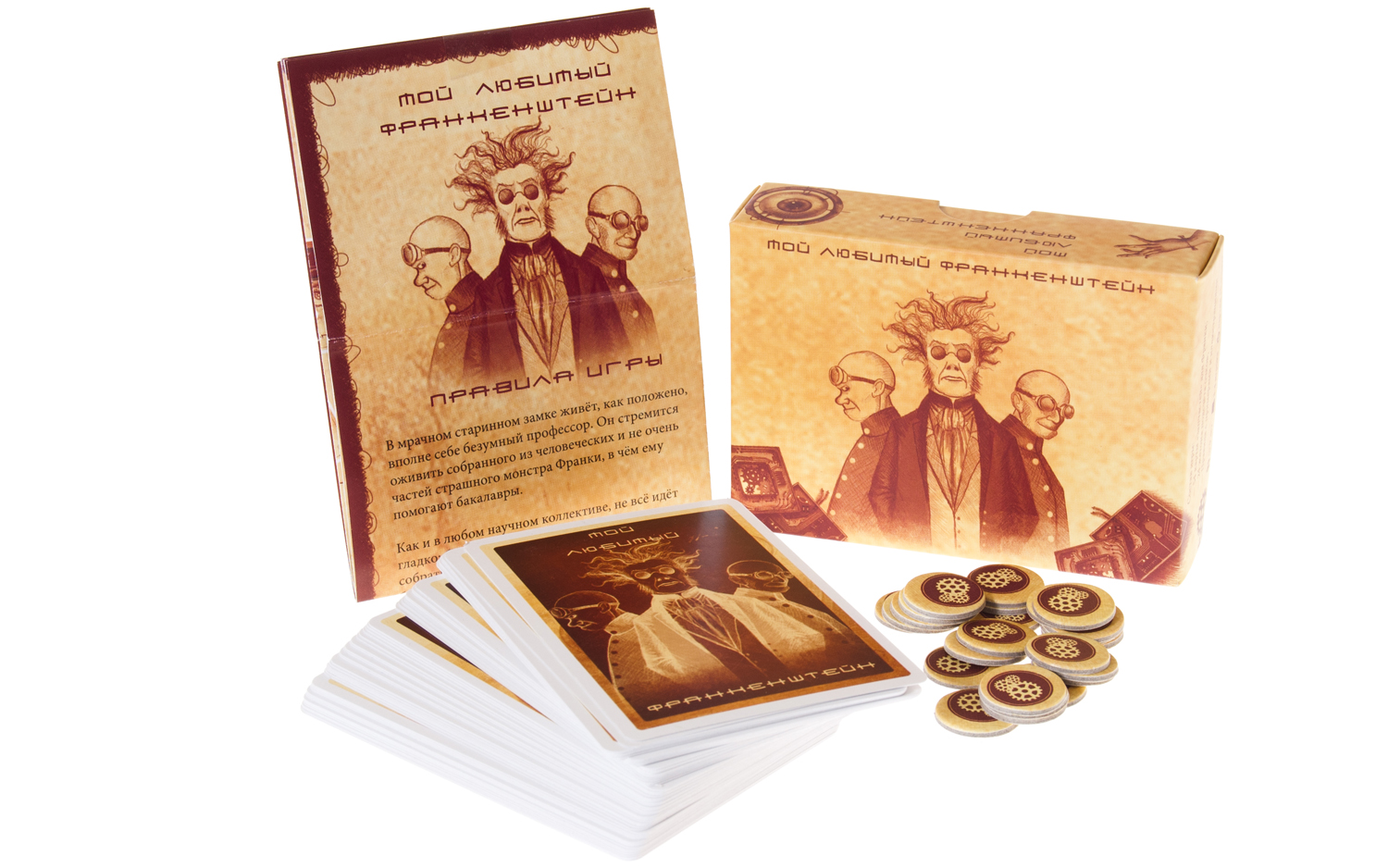 A simple game in a small box which suites perfectly for trips or chat-ins with the guests. One of the players becomes a mad professor, others – his bachelors. All together they try to create a monster Frankenstein of different body parts (arms, legs, heads, horns, tails, etc.) The person who has made the monster first wins the round.
The game process consists of two main parts: making professors tasks and independent investigations. In the first part you have to four-flush a little and to make measured decisions about components pass, in the second part you have to consider the variants of the situation development for all parties. Finally you'll have asoft and easy game with a short set where either everything may be computed beforehand, or you may just enjoy the game.
A game by A. Kolupaev.