Crocoparty Sundries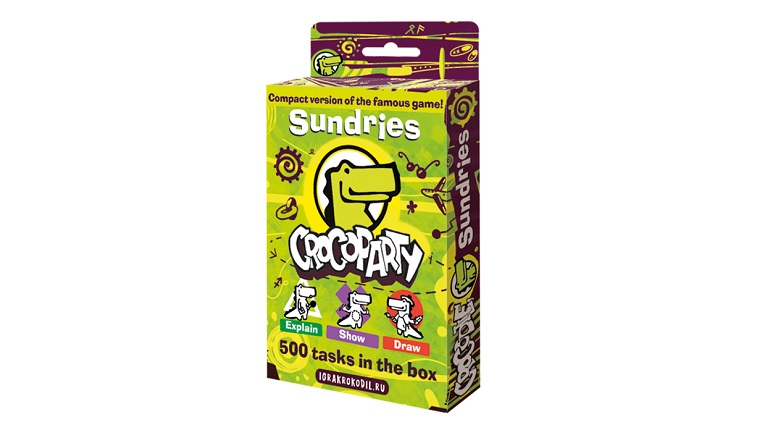 4-16 players

30-45 minutes

From 10 years old
You can take this compact set wherever you want - to long trip, cafe or meeting with friends. The game consists of 99 cards with challenging tasks of different difficulty level - each has five words or collocations.
— Takes about 30 seconds to understand rules.
— Fun, noisy and sociable.
— For any company.
— You'd better not forget to put a video of this on tube!
Contents
— 84 cards with tasks, of which:
· 28 "Explain" objective cards;
· 28 "Show" objective cards;
· 28 "Draw" objective cards.
— 12 traps/bonuses cards, which can make the task easier for your team or make it harder for rival team instead.
— 4 finish cards, with numbers from 1 to 4.
— Rules.
The tasks from any "themed" Crocoparty compact edition are played by the uniform rules and also all sets can be shuffled together freely, even with standart Crocoparty card set.
Another CrocoGames: Filmabook, Childeasy, CrocoParty