5 second rule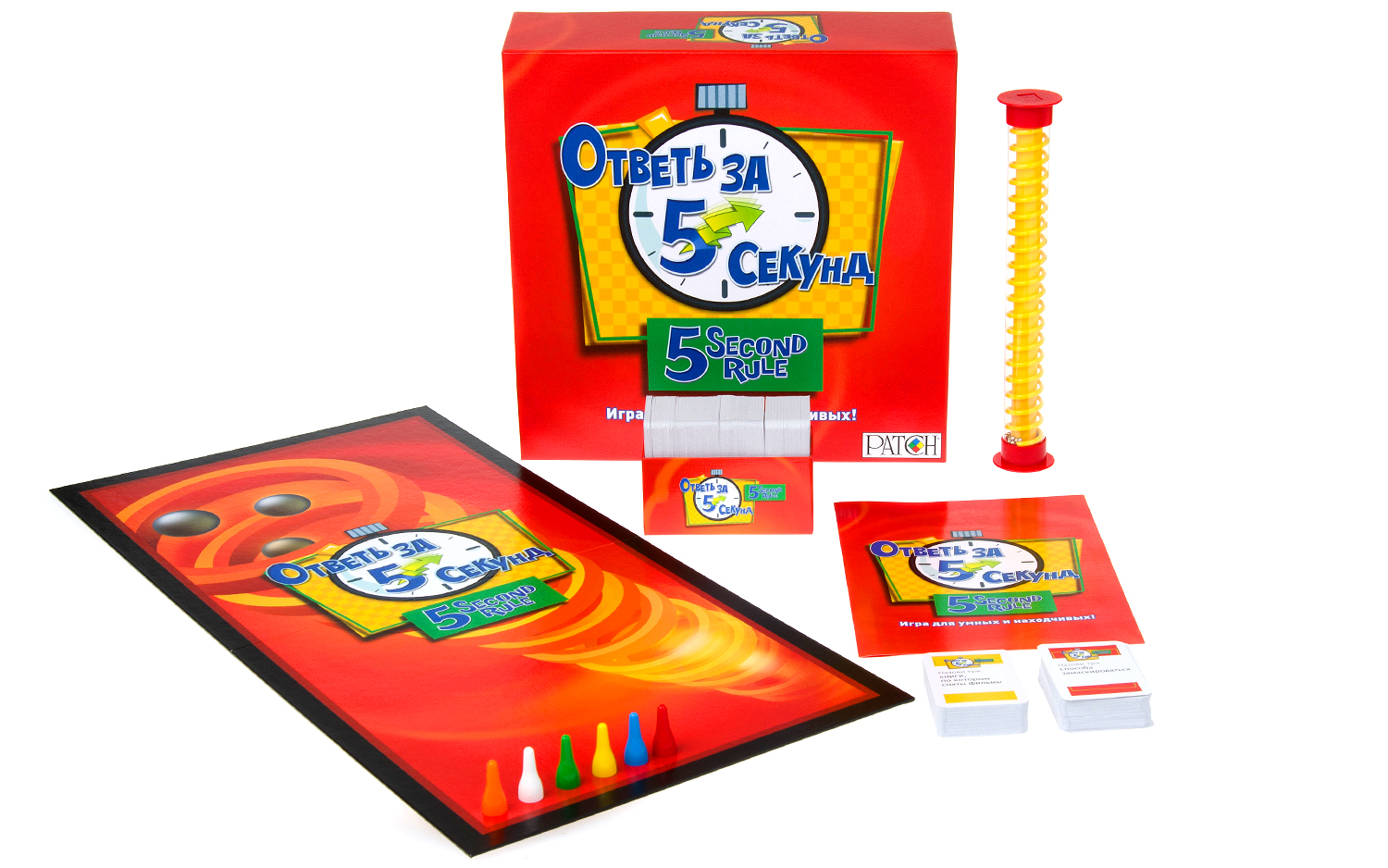 3-6 players

20 minutes

From 8 years old
In this game you have to answer questions like "name 3 rock bands", "name 3 wars", "name 3 coffee brands" and so on. There are only 5 seconds to answer such question - you have to think quickly!

5 seconds are measured by the specially designed timer with small metal balls rolling to the bottom each time you turn it upside down.

Components:
— 385 two-sided question cards.
— 12 pass cards and 12 change cards.
— 6 player tokens.
— Deck box.
— Game board.
— Spiral timer.
— Rulebook.

The game is presented in a big bright box. We recommend to play this european and american
bestseller with your family or on a party.
A game by Michael Sistrunk.