Yorsh. Sauna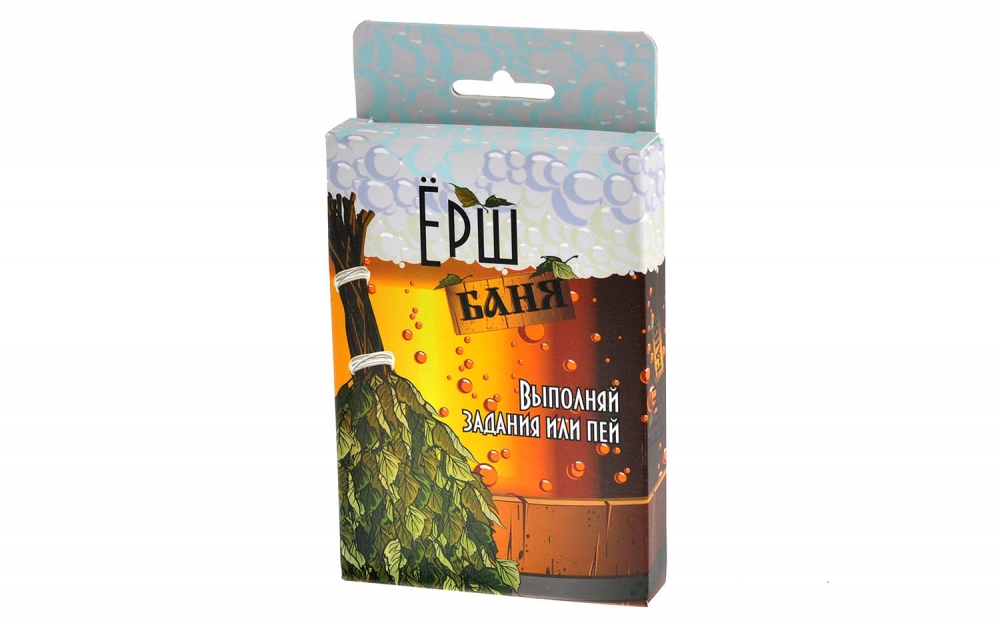 4-9 players

20-40 minutes

From 18 years old
Can I play it in the sauna?
Of course you can, but it's more convenient to play it at home.
The game suits perfectly for the company of 4 to 9 people (girls and guys both, preferrably). The box contains a bunch of crazy tasks, but the only rule is do or drink! Are you ready for the wildest party in your life? Let's get this party started!
For:
— Cheerful companies
— Daredevils, who like strange tasks
— Party or celebration. Yorsh will take it from there.
— Bar, cafe, friends visit and even without any occassion.
— Long trip, especially if you are going to use alco-teleportation.
— As a gift for the most boisterous guy or the shy girl.
— Foreigners, afraid of tough russian games.
— People already having a standart edition of Yorsh - the tasks are even cooler in Sauna!
Contents
— 95 tasks and bonuses cards
— 5 "The Bear Has Come" cards
— Game rules