Jackal Expansion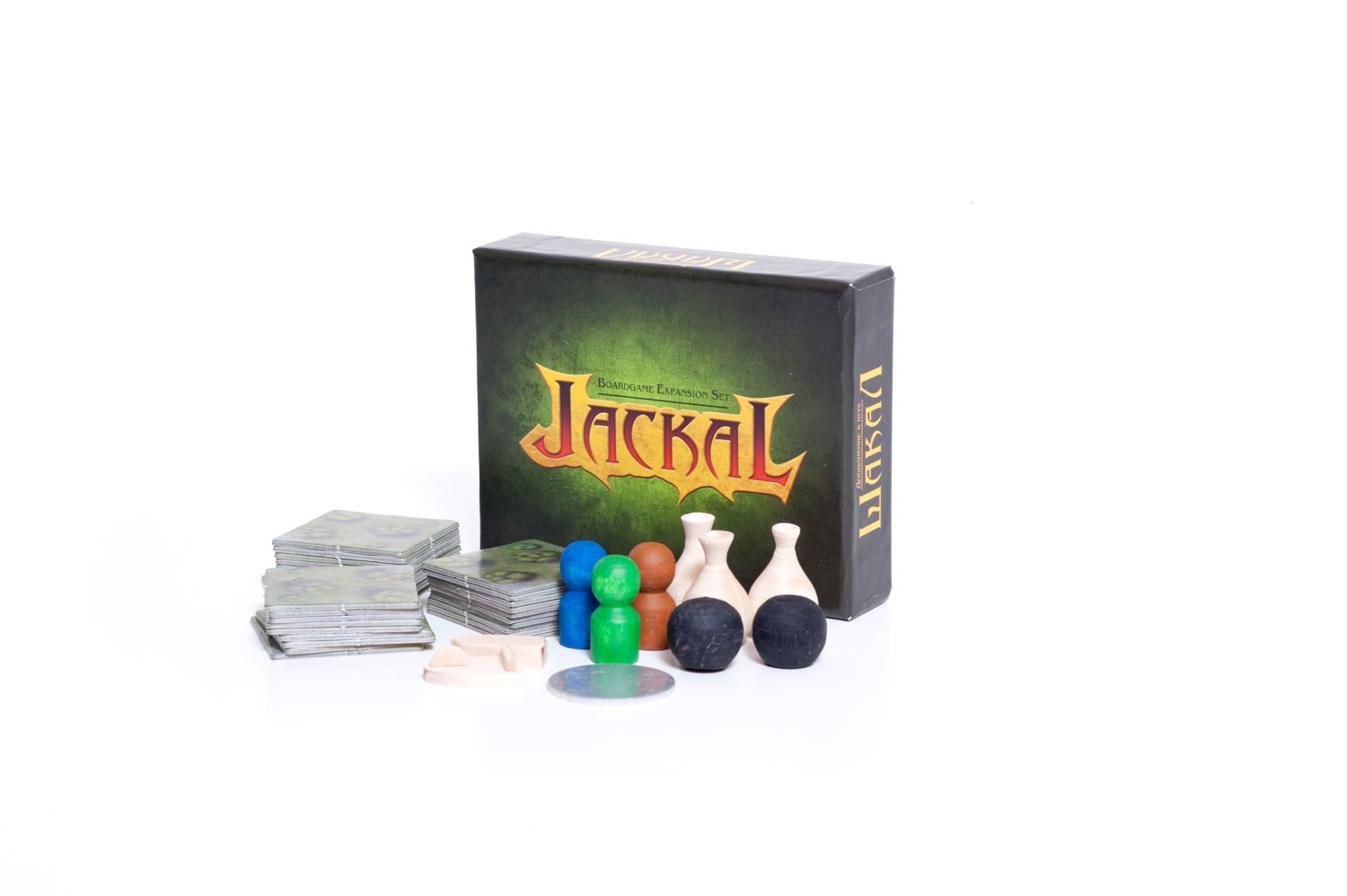 2-4 players

90-150 minutes

From 8 years old

"Treasure Island" is an amendment for the basic "Jackal" increasing the number of islands or making it more saturated with adventures, adding several new personages and plenty of new squares and rules.

What's new?

Well, almost everything! You may shoot with the cannon, walk around the island with the caves-teleports, here earthquakes take place, a boat and a barrow are hidden in the bushes, somewhere on the island there is a lighthouse – and you will also make new acquaintances. Generally, the game with amendment will be very-very funny.

What does the kit consist of?

— 27 new squares of 16 types + a square for a ship
— Ben Gan pirate waiting for his ship, working aborigine Friday and a missioner hating rum
— Barrow for gold, cannon balls, triple treasure, boat
— rum has obtained almost magic properties: now the pirates using it become higher, stronger and faster
— Plus rules with the illustrations.