Ubongo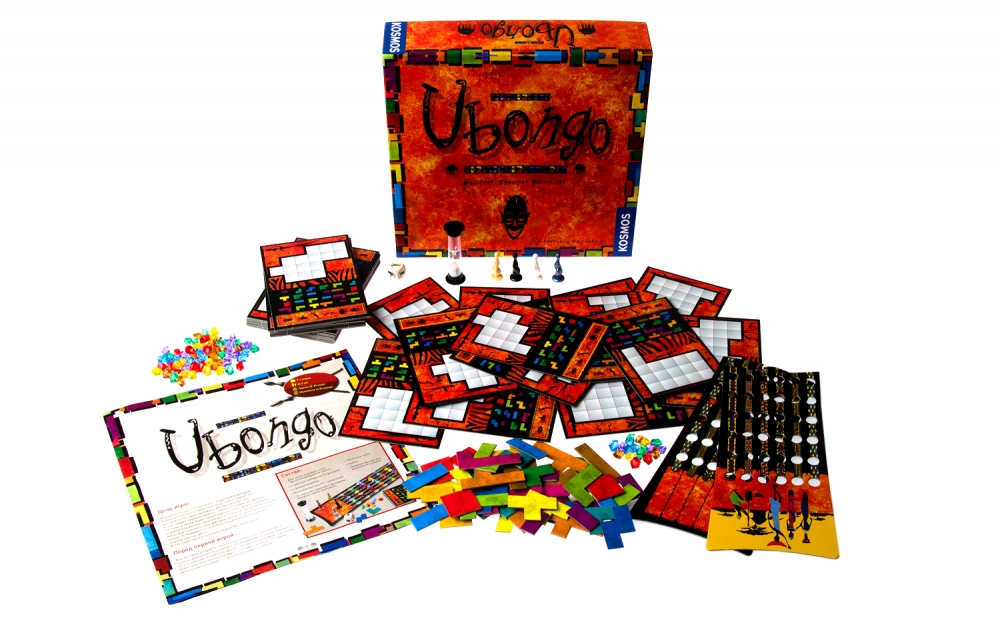 The true native Americans deal great with the figures layout. All they need are strange colored sticks. The old experienced indian draws a figure on a ground and younger warriors start to lay down various objects. The fastest one to fulfill all the tasks is awarded with a feather for attentiveness and speed. The good old game Ubongo was accurately restored and published in a big box. It has quickly become popular in Europe and now is hitting Russia.
The ouline is simple: each player has a card on which a big figure is layed out of small tokens. The first one to finish takes a step forward on the board.
The game greatly develops attention and spatial thinking thus suits well for children. Turned out adults also like it a lot, so it may become a great present for a friend.