Run wild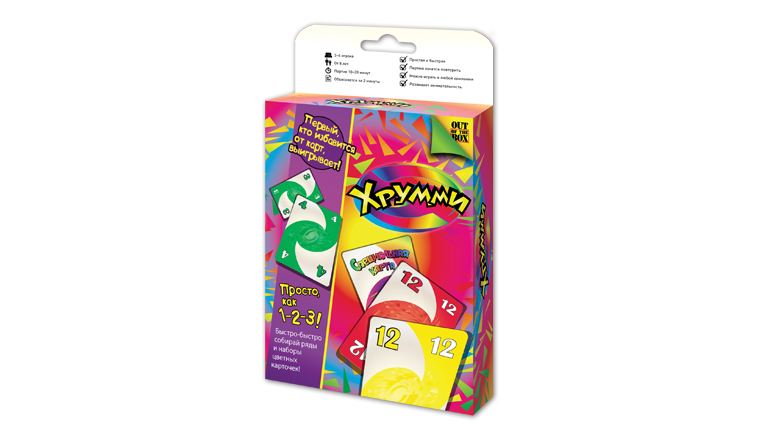 2-4 players

10-20 minutes

From 8 years old
How to play:
Chop-chop gather rows and sets of coloured cards!
1. Take cards!
2. Now simultaneosly gather rows and sets from the cards on the table, using every single one.
3. If there are no cards for set, simply draw again or move them around the table!
The first to get rid of all cards is the winner!
Contents
— 72 cards, of which:
·60 cards with numbers from 1 to 12, in blue, green, red, violet and yellow colours.
· 9 Wild cards.
·3 "Draw-3" cards.
— Rules.