The Wizard of Oz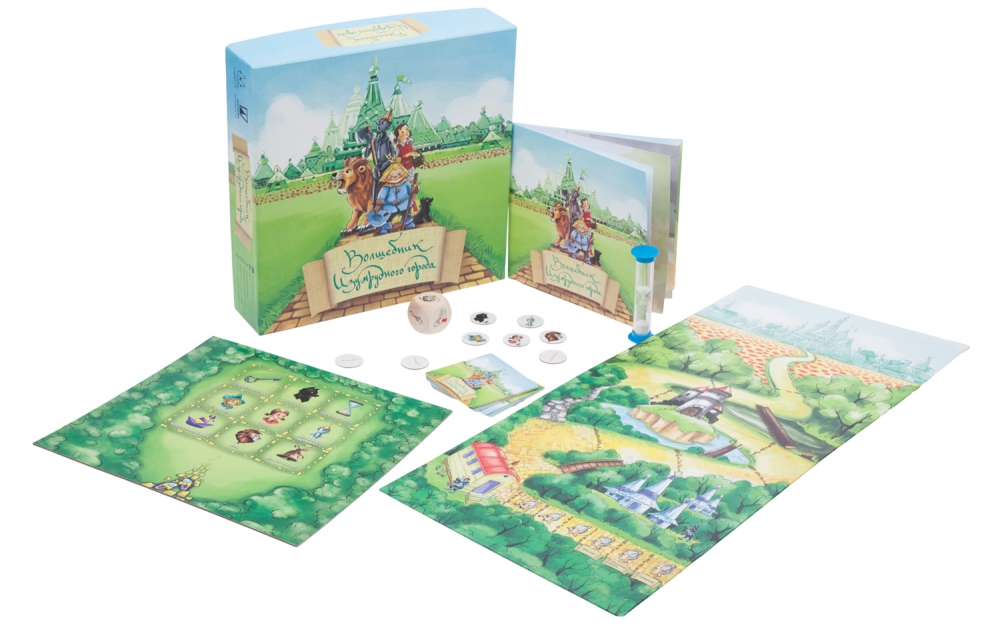 2-6 players

25 minutes

From 6 years old
To get the rules: 7 minutes.
Worth playing it with the family.
High replayability.
Dorothy and Toto with their friends are eager to get to Emerald city, travelling the yellow bricks road. You have to help them, completeing simple and fun tasks. For example, do a daily dozen, meanwhile naming magical items - it will help Tin Woodman to beat the rust. Or became a wonder bridge - thus helping Scarecrow to swim the river. Walking with your eyes shut across the room will help Cowardly Lion to get out of poppy field.
The game utilizes the mechanics of the famous Merlin Zinzin, very popular in America and Europe. Hundreds of families have chosen this game as one of their favourites to play with children or have quality time visiting friends.
For:
— All, who likes "The Wizard of Oz" childrens novel
— All the family - mothers, fathers, sons and daughters
— Fun kids celebrations and parties
— Playing at cafe or on trip
— Simply as a present for people, who are fond of quality board games.
Contents
— Game field with the map of The Land of Oz and yellow bricks road, that you must travel to get to the famous Emerald City
— Spellbook, which decides what tasks the players have to complete
— 5 two-sided player chips to travel the map (Dorothy, Toto, Cowardly Lion, Tin Woodman and Scarecrow)
— A hexaedral die
— 3 magic chips (needed in different tasks)
— The hourglass of the Wicked Witch of The West (two minutes worth of grain) - watch out for the Witch as she is catching up with you!
— 16 cards of strange mistakes in the spells, which can cause the merriest consequences.
— Simple and easy to get rules with illustrations.