Victory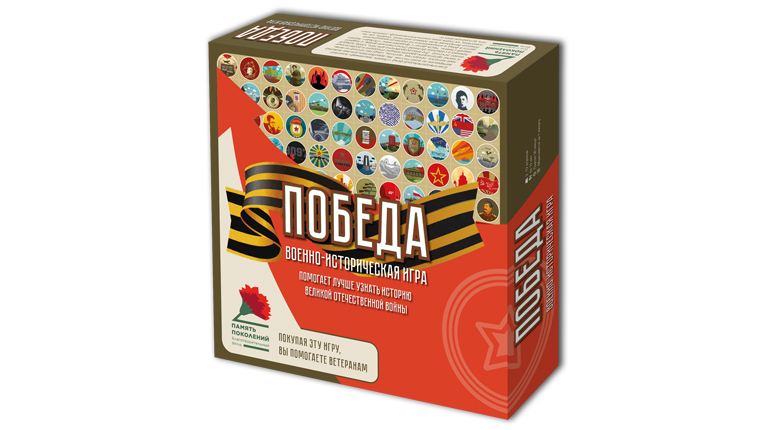 2-12 players

30 minutes

From 12 years old
Victory is a game about people and events of the great Patriotic war. You need to be the first to build three victory lines to win.
You will become a military tactician: you will look for a winning strategy, watch other players and learn to anticipate their actions. And if you play in teams, you will also learn to understand each other without words. At the same time, put yourself into the history of the great Patriotic war.
You will also help veterans: part of the money from the sale of the game "Victory" is transferred to the Charity Fund "MEMORY of GENERATIONS".
Contents:
— Game board with the events of the great Patriotic war. Cover them with pawns and build your victory lines.
— 140 cards with event descriptions.
— 11 special cards to remove or replace the opponent's pawn.
— 144 pawns of three colors.
— Rules of the game.