Zadventure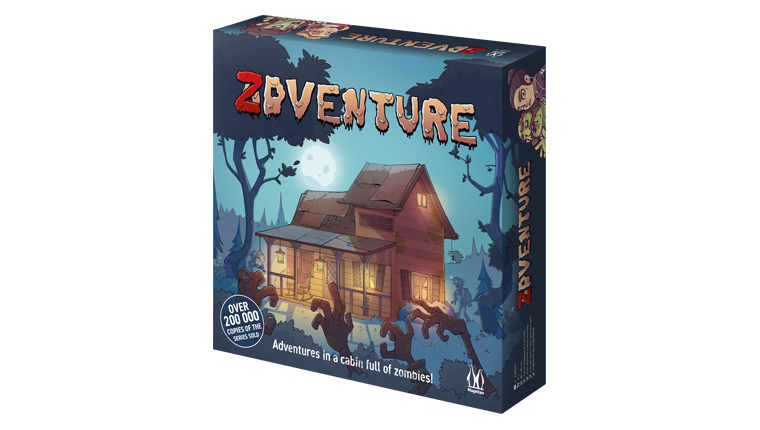 2-5 players

40-60 minutes

From 12 years old
Adventures in a cabin full of zombies!
You and your friends were going on a picnic, but your car died in the middle of nowhere. You find a cabin, but its inhabitants want to eat you! These are real zombies, and some of them seem to have super powers — there must have been some kind of mutation in this group of circus artists. Anyhow, you need to get out of this wilderness now!
Each turn, you flip different tiles on the game board and find weapons and other useful items, but you will also be facing zombies and it is your job to fight them off. In order to win, you need to find the keys and the gas can to start the escape car and flee!
It is a cooperative game, so you either win or lose together.
This game is a great fit for:
— A family with kids as it is not creepy, but teaches to cooperate and think ahead.
— A gamer who is fond of simple and well-thought games.
— A group of friends to deal with a bunch of zombies together.
— A zombie fan.
Game Components
— The game board consisting of 4 pieces to be assembled as a yard around the cabin.
— 3 Walls to divide the cabin into several rooms.
— 5 Barricades and Breached wall pieces to keep track of Boarded-up and Breached passages.
— 2 Car figures — the starting and the escape one.
— 1 Axe figure to be assembled to deal with zombies.
— 1 Zombie Mower figure to be assembled for a brutal run-over.
— 2 custom dice — Movement and Fight.
— 6 Character plastic figures to play for.
— 6 Character sheets to store found Items and keep track of your health level.
— 57 Item and Zombie tiles placed randomly on the game board.
— 26 HP tokens to keep track of your health level.
— 30 zombie standees with plastic bases.
— 6 Danger cards used by the Zombie Master.
— Rulebook.