Comparity USSR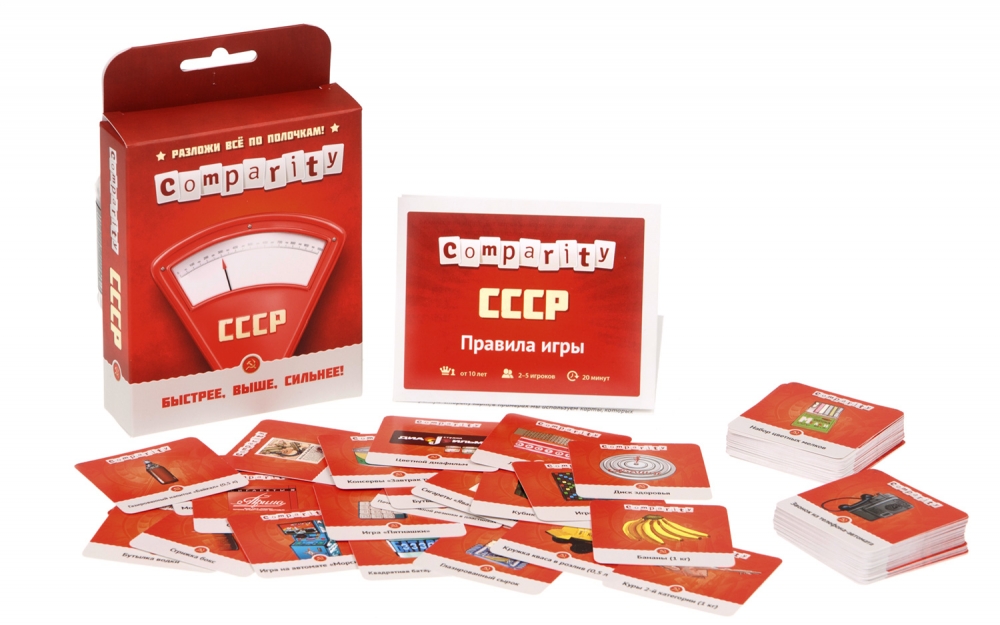 2-5 players

20 minutes

From 10 years old
Can you guess, what cost more - a glass of soda with syrup or a "Pionerskaya Pravda" paper? What was more cheap - to play one round of "Morskoi Boi" ("Battleship") at the arcade or use public phone at the corner? What worth more - a "Volga" car or your own river boat? In this game you have to compare this and that USSR stuff and try to guess what cost more and what less. A profound skill in bluffing will definitely come in handy.
For:
— You, if you miss USSR
— Playing with your parents. They will enjoy it - take our word for it
— The people, who loves company games with bluffing
— Long trip
— As a gift to commie!
Contents
— 100 cards
— Rules·