Conversation. Family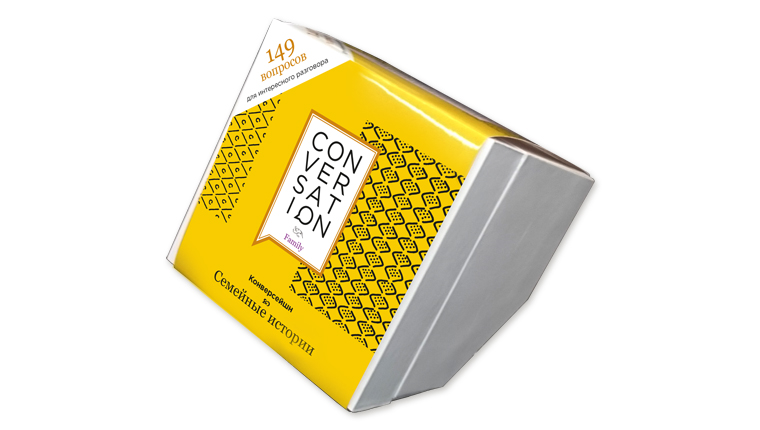 Do you remember how you as a child wanted to ask your parents something, but it seemed like they were purposely talking about other things? And it kept happening multiple times? Now your kids have a chance to learn something about you that is really interesting to them. And, of course, tell something about them as well. You, on the other hand, will have a chance to refresh your childhood memories, understand your kids better, and probably understand yourself.
Inside you will find 149 questions that anyone will find interesting: kids, adults, and even the oldest members of your family. The answers to these questions will touch any adult's heart and will be remembered by your kids forever.
By the way, has everyone gathered around the table? Even grandpa is there? So, dad has already taken a card and reads the first question out loud...
Contents:
— 149 questions for a great discussion
Do you know how your parents met?
What ice cream is the best?
How did your first residence look like?
What makes you really happy?
Author: Irina Kibkalo
Art: Tatiana Mayfat