Galaxy trucker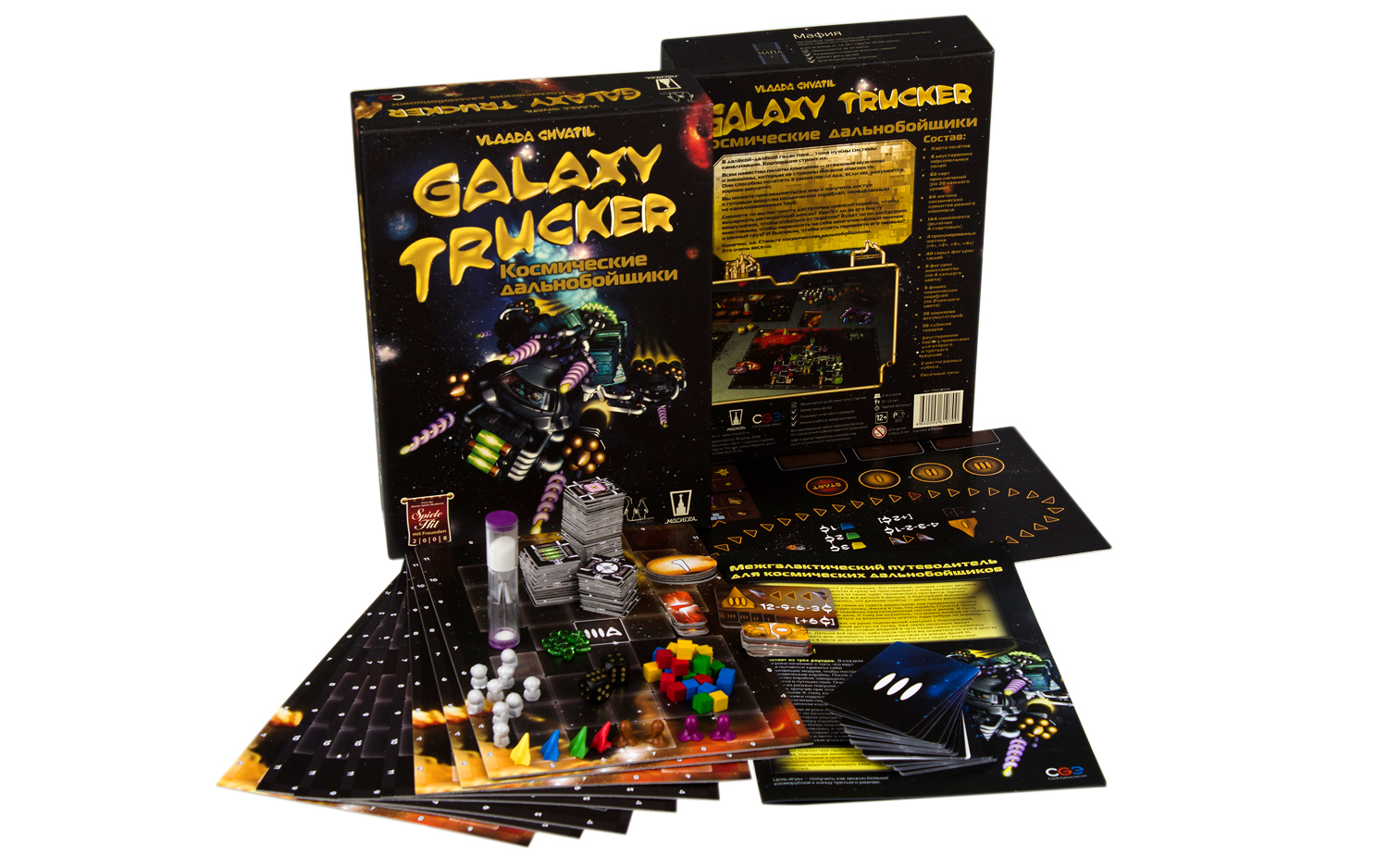 2-4 players

60 minutes

From 13 years old
A "Galaxy trucker" boardgame localization which is all about constructing a spacecraft and travelling across the universe on it. At the first part of the game you build your ship from modules in limited time. The second part is testing your rapidly assembled vehicle in a real flight.
Succeeding at a game depends on the proper spaceship assembling, balancing its features, making right decisions during the flight and a little good luck. The game is precisely balanced and well-known is the boardgame community. It is also replayable and highly positive.
"Galaxy trucker" stands out for great entourage and a slight irony on everything happening in the game. Recommended as a great gift, perfect to play in guests and with family.
Game components:
— 1 flight board;
— 8 two-sided ship boards;
— 60 adventure cards;
— 64 cosmic credits pieces;
— 144 spaceship components;
— 40 white figures;
— 8 alien figures;
— 8 rocket markers;
— 36 battery tokens;
— 56 goods blocks;
— 1 two-sided card with rules;
— 2 dice;
— 1 timer;
— Rulebook.
A game by Vlaada Chvatil.