Crocoparty Adult edition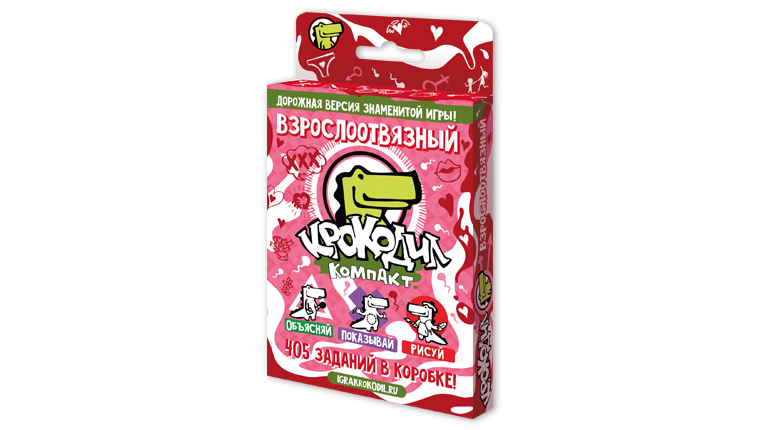 3-16 players

30-45 minutes

From 18 years old
The game consists of 99 cards with challenging tasks of different difficulty level - each has five words or collocations.
— Takes about 30 seconds to understand rules.
— Fun, noisy and sociable.
— You'd better not forget to put a video of this on tube!
Contents
— 84 cards with tasks, of which:
·28 "Explain" objective cards;
·28 "Show" objective cards;
·28 "Draw" objective cards.
— 12 traps/bonuses cards, which can make the task easier for your team or make it harder for rival team instead.
— 4 finish cards, with numbers from 1 to 4.
— Rules