Garcon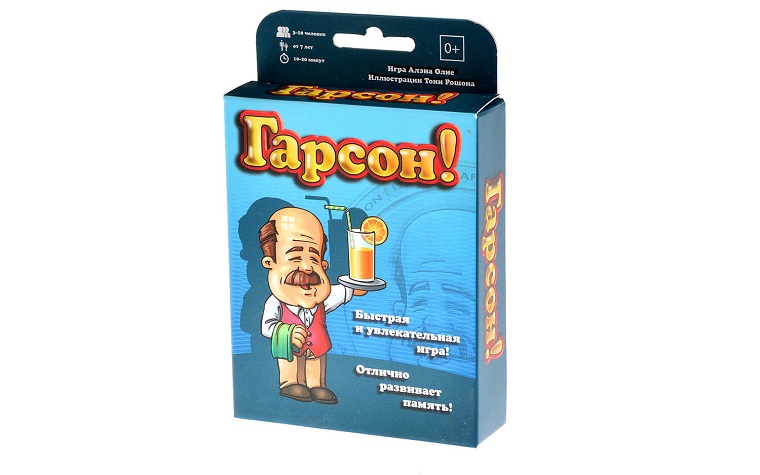 A simple game for memory training in which you need to keep in mind orders in cafe. The larger is an order and the more precisely you remember it – the more points you gain. At one turn you can either take an order card and try not to forget it, or take all your cards to the cook, or play the action card.

Actually, you have already learned the rules and ready to begin. You can play this game at any place with any person, it's easy, convinient and lots of fun. Additionally, it suites great for family – that's why it has become a bestseller in France.

Components:
— 54 order cards;
— 14 action cards;
— Clock card for the enhanced version;
— Rules for the simple and enhanced versions.
A game by Alain Ollier.