Jackal: Treasure Island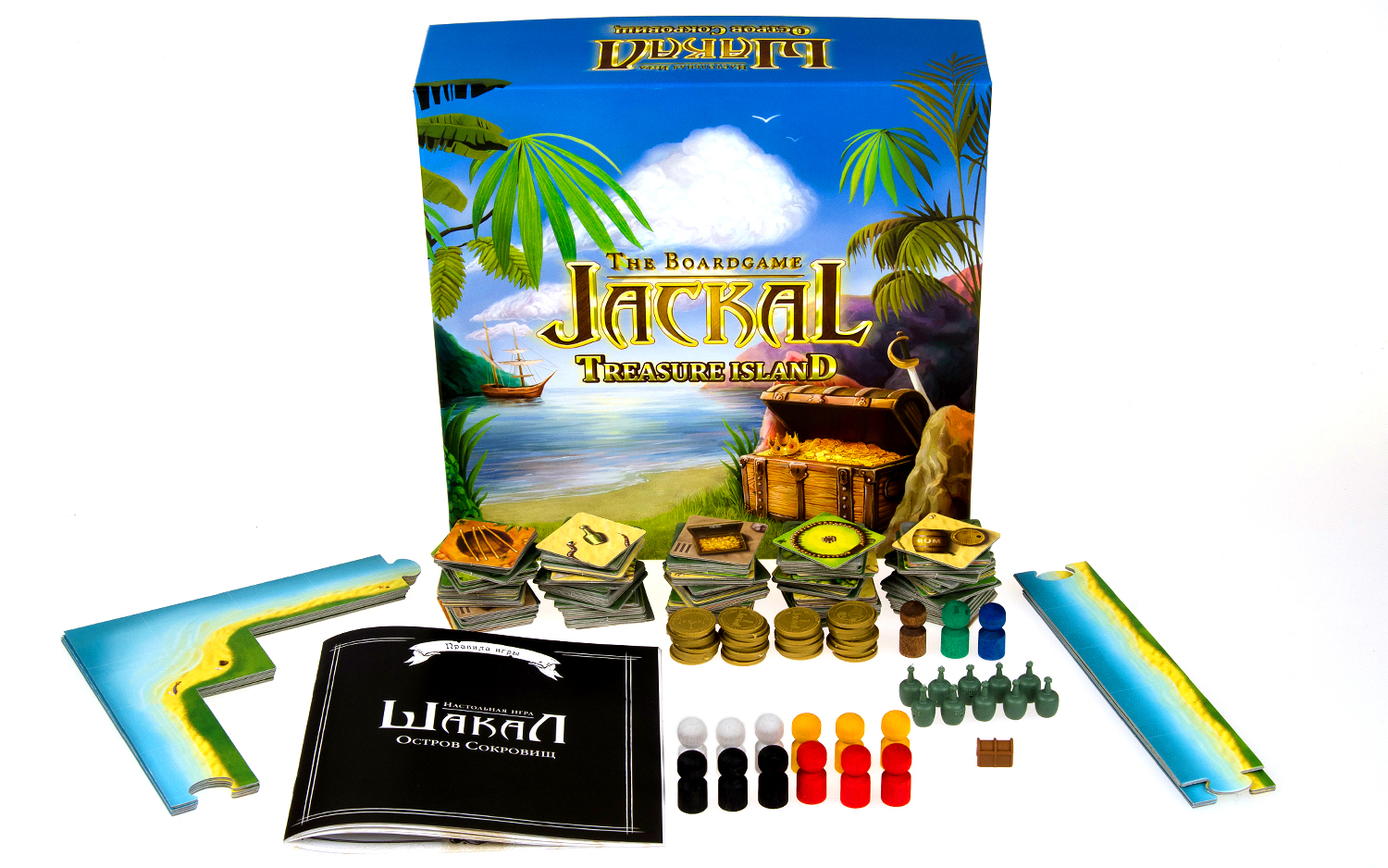 2-4 players

60-120 minutes

From 6 years old
Time to get the rules: 15 minutes or 1 full game
"Jackal" is a great strategy game, originating from the 70's MSU (Moscow State University), best-selling and simply the best game of the 2012. You take the command of the adventurous pirates, who disembark on the island searching for the treasure. The goal is to find gold and bring it to your ship. The island consists of tiles, each with different stuff: you can find fort, cannon, meet a crocodile, find a message bottle or dig one of the Captain Jackal's treasures.
"Jackal. Treasure island" consists of basic version and addition. Empty tiles (with meadows) were removed from the basic versions and changed for tiles with new adventures. Rules are uniform, plus there are FAQ included and also a pirate swearing vocabulary. There is a special frame for the island now, put together like puzzle - it helps your map to look more accurate on the table.
For:
— All-family fun.
— As a gift for clever friend.
— Booty and seawolves lover.
— Office parties.
— The person, who loves good strategies.
— Playing home with friends.
— Everyone, who is fond of wonderful editions.
Contents
— 117 square tiles of game field
— 4 ship tiles, which nearing the island
— Frame for the game field, consisting of 8 parts
— Pirates: 3 freebooters of each color - red, yellow, black and white (12)
— Local residents: 3 characters, living on the island
— 37 pirate coins – dug by the infamous Jackal himself
— 10 message bottles
— Rules·