5 second rule. Junior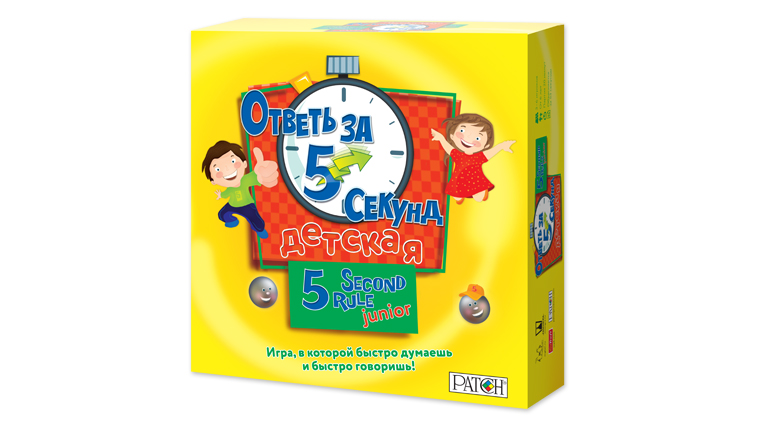 3-6 players

Playing time 20 minutes

Ages: 6+ years
In this game you have to answer questions like "name 2 countryside", "name 2 cars", "name 2 cartoon characters" and so on. There are only 5 seconds to answer such question - you have to think quickly!
5 seconds are measured by the specially designed timer with small metal balls rolling to the bottom each time you turn it upside down.
Components:
— 354 two-sided question cards.
— 18 time cards and 18 change cards.
— 6 player tokens.
— Deck box.
— Game board.
— Spiral timer.
— Rulebook.
This edition of "5 second rule" designed specially for kids. Questions are simpler but still fun.