Cluzzle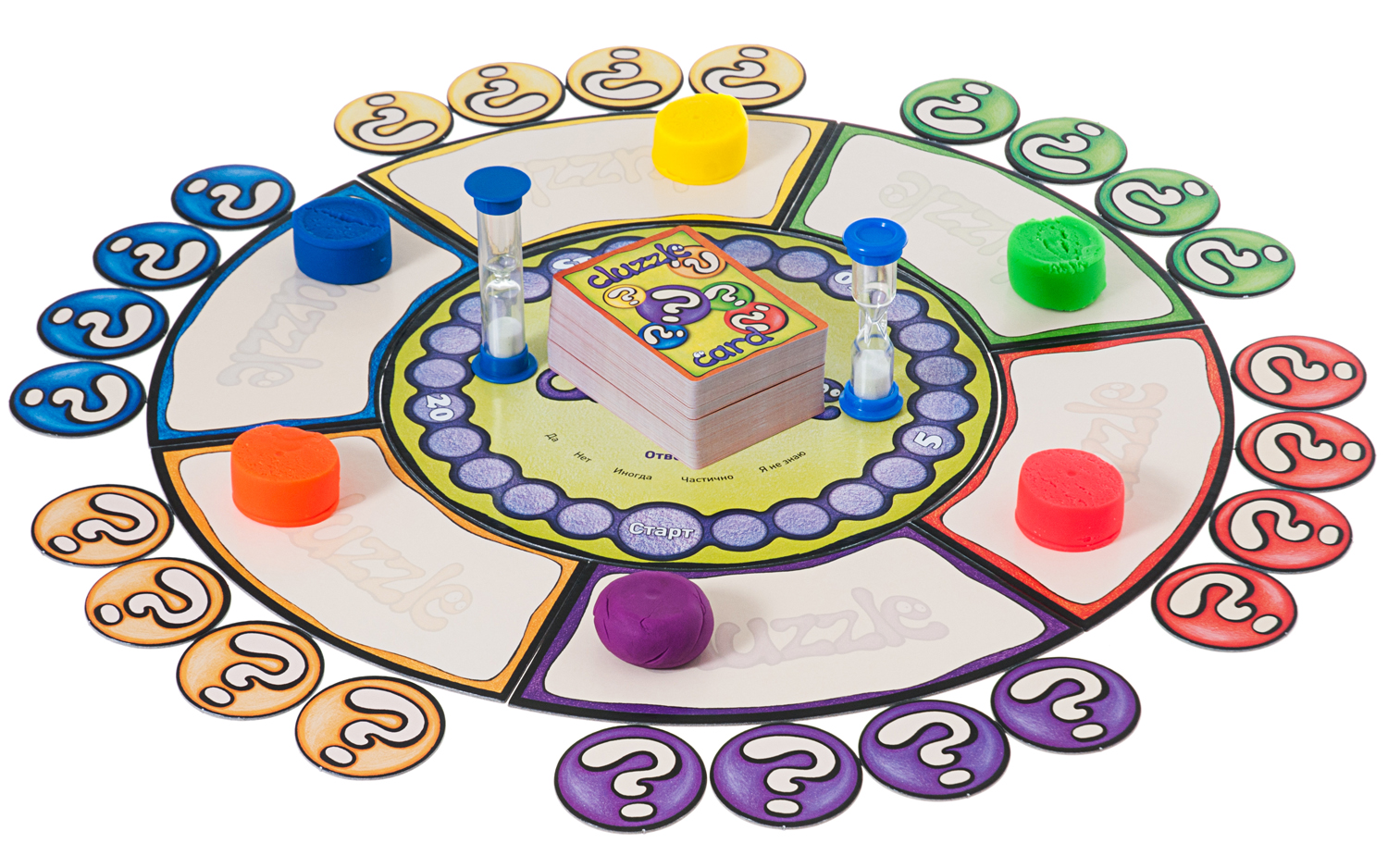 You take a card, pick up one word, then sculpt it and try to guess the words behind the other players sculptures. Your goal is to sculpt not too obvious (in this case you gain few points for the soon answers) and not too complicated (then you don't gain any points at all). The others should think for a while before they get what you've sculpted.

The game develops motility, imagination, logic, shape recognition and improves communication skills. Generally, a whole box of use.

What's in the box?
— 110 Cluzzle cards.
— 6 tins of coloured calys.
— 6 csulpting boards.
— 6 pencils.
— 1 centerboard.
— 24 questions tokens.
— 60 double-sided guess sheets.
— 2 sand timers.
— Rulebook.


A game by Dominic Crapuchettes.